Pope Francis revealed that he goes to confession every two weeks because priests, bishops and even the pope are sinners who need forgiveness, just like everyone else.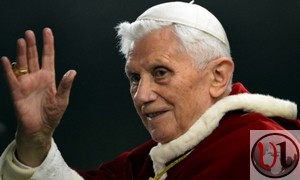 "Certainly, God forgives every repentant sinner, but the Christian is bound to Christ and Christ is united to his church," the pope told a gathering . "God, in his sovereign mercy, forgives everyone, but he wanted those who belong to Christ and his church to receive forgiveness through the community's ministers."
The leader of the Roman Catholic Church added that God never tires of forgiving those who repent, and argued that it is "better to turn red once than yellow a thousand times," encouraging people to confess their sins to a priest as a way to spiritual healing.
"Even the pope goes to confession every two weeks because the pope, too, is a sinner," Francis continued. "My confessor hears what I say, offers me advice and forgives me. We all need this."
He clarified, however, that the church does not own the power to forgive sins, but is a servant that "rejoices" every time it can offer this "gift."
The Vatican leader said that priests need to realize that they too are sinners forgiven by God, and that a priest should not "mistreat the faithful, but be meek, benevolent and merciful, knowing how to sow hope in the penitent's heart and, especially, recognize that the brother or sister approaching the sacrament of reconciliation is seeking forgiveness just like the many people who approached Jesus seeking healing."