The loss of Fidel Odinga, Raila Odinga's first born son has grabbed headlines for the last 24 hours after he passed away at his home in Karen after a night out with his friends. With the cause of death not clear as per now it must be hard for the former prime minister to easily accept that he will not see his son again and the president as a friend decided to visit him to console him.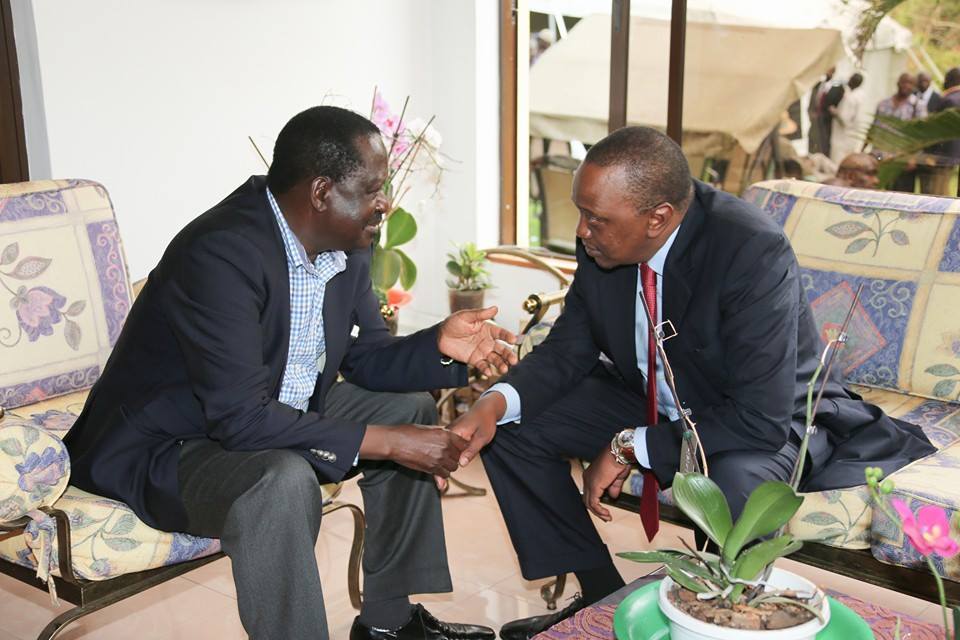 The President who has been seen as a major political rival of Raila decided to show what stands between politicians when there is no politics and its Love.
The president posted :
Consoling former Prime Minister Raila Odinga, his wife Ida Odinga and widow of the late Fidel Odinga, Lwam Getachew Bekele, when I paid them a visit at their Karen home.