The time that probably many talked about Pitson was when he did a song with  Mwenyehaki called "Wanajua Ni Kulenga Tu". This made many wonder, "Who is this guy?". Later on he would get married to his beautiful fiancee, Carol Mwai  and then the headliner came "Lingala Ya Yesu" which I would confidently say, "this made him to be the talk of the town".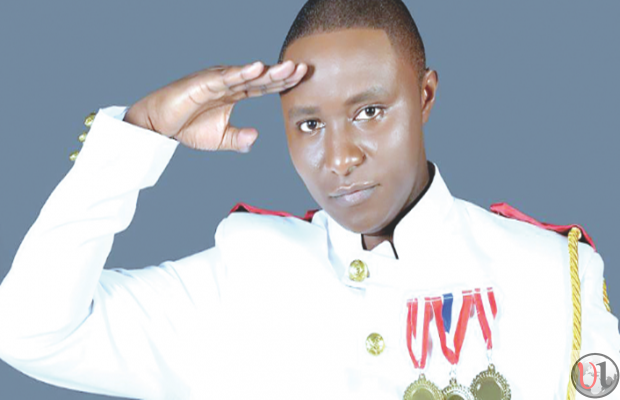 For sure GOD's blessings have followed Pitson in his ministry as a gospel artist as his new song has received massive airplay on both radio and tv stations. Not only to mention that, but he has also been called for interviews to talk of his song "Linga La Yesu" and what inspired the composition of the song.
The question that many would ask was that lyrical part  of "Ukipew Ka Guitar tu".
Pitson who is calm and collected  decided to put all questions to rest by  revealing   the actual purpose of the song.  On an interview with "The People" Pitson says that the purpose was to put a vital message but in a humorous way. On A statement i quote :
" I went to the studio to record and told my producer Noel Waitara, I wanted us to produce the best single Kenya has ever heard. In a way, I was joking, but then my words came to life.
My vision happened. The idea was to put an important message across in a humorous way. The message simply says life should not be complicated especially life with Christ and more to that the life of a gospel artiste. We complicate things so much.
The youth think for you to be an artiste, you have to look and dress a certain way and they are wrong. Mambo si complicated hivo."
The message in the song has really struck deep in the thoughts of many who listened to the song and we wish him well in his career.
Watch Lingala Ya Yesu by Pitson