The celebrated Pastor Benny Hinn has been admitted in hospital after he recently returned to his home in California from a week of ministry in Brazil where he ministered to crowds of over 100,000 people. The pastor who is renown all over the world for the power of healing the sick was admitted at a local hospital after he complained of breathing problems.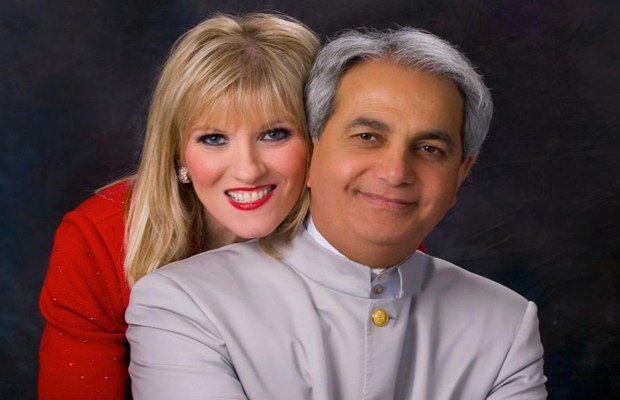 The cause of his breathing problems is suspected to have been caused after his ministry in Brazil and his local physicians are very hopeful that he will recover in due time.
His ministry confirmed this news by releasing this statement on Monday.
On Friday, Pastor Benny consulted with his local physician in Orange County, California, and was admitted to a local hospital where he was treated for lack of oxygen in his pulmonary system.
Pastor Hinn's physicians are conducting thorough tests which have been very positive. His physicians say his condition is under control and they expect he will be released later this week. His doctors say he will be on his feet ministering around the world within a few weeks, just as he has for over 40 years.
Pastor Benny, Suzanne, and their family wish to express how thankful they are for the outpouring of love and prayers from their partners and friends and want to ask that the body of Christ continue in prayer for his full and speedy recovery.