At one time, life for Ryan Ries was a swirl of sex, cocaine abuse, skateboarding and partying – until he picked up a Gideon Bible in a hotel room.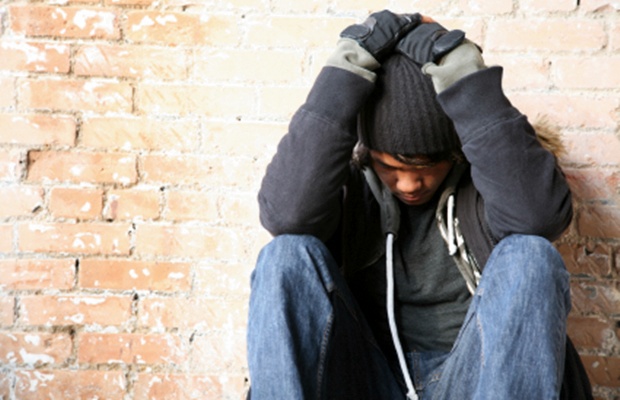 The downward spiral has its roots in a chance discovery when he was in first grade of a bag full of porn magazines at the back of his school. It was when he was in fourth grade that he saw a pornographic video and started to understand the images he had seen in the magazines. Something "warped" in his mind and pornography would dominate his high school years.
But it wasn't only pornography that he became addicted to. He developed a love for partying and experimental drug consumption in his school years later turned into a habit of daily life.
"When I got to high school, I was introduced to cocaine. It was more experimental at that time, but after high school is where it started getting to be more of a habit. It turned into a routine. That's just what I did. I partied," says Ries in a new I Am Second testimonial.
"I would wake up, go to work, go skate and go get wasted."
On the outside, it continued to look like he was having a ball. He had the nice house, the motorcycles, the girls, and he travelled the world.
But on the inside there was only emptiness, pain and sorrow as the drug, alcohol and porn addictions became entrenched.
"Nothing got me off anymore. I was empty, nothing made me happy," Ries said in his I am Second film.
The drug addiction reached its peak when he was on business in Panama City and overdosed on cocaine. His colleague found him and thought he was dead, but amazingly Ries came round the next morning.
When he did awake from the overdose something was different, he knew he had to change and, in his hotel room, he turned to God and prayed a desperate prayer to God.
"I said, 'Jesus if you're real I need you to prove that you're real to me. Because I see religion around me – my parents and these Christians – and I don't relate to them,'" said Ries.
He found a Gideon Bible in the hotel room and knew that he would be able to find God in its pages.
"I read that Gideon Bible for six hours straight—all the way to LAX (LA international airport) and I remember I landed and I had peace in my life for the first time in my life I think," said Ries.
Ries has never looked back and went on to found The Whosoevers with P.O.D. frontman Sonny Sandoval and Brian "Head" Welch of metal band KORN.
Together, they use live music, skate boarding and street art as a platform for talking to people about substance abuse and sex addiction.
The Whosoevers movement is supporting school programmes, rehabs, sober living homes, human trafficking prevention and local charities. Ries' hope is to creatively inspire people to stand together and work for change and reach millions of people around the world.