Having a mentor in your life or career is really important as it models you into a better person especially for us as Christians.
Mentorship is a personal developmental relationship in which a more experienced or more knowledgeable person helps to guide a less experienced or less knowledgeable person.
We caught up with Mc Njugush Of System Unit and he told us how mentor ship has been a bonus for him as a person and an emcee.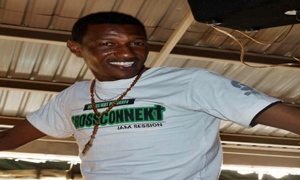 Do You Value Mentor ship :
I value mentor ship and the people who have made me to be what I am today and i also value my mentor who has been like a brother to me .
So when you say brother who do you mean :
As I grew up, Alemba (The Hype Master) has been there for me as a brother and also as a mentor and even now I still look up to Him and ask for advice up to date
A verse that speaks to you in Mentor ship .
Proverbs 27:17 As Iron sharpens iron and a man sharpens another and i can relate it to Deejay Mo who has always played a major Role in our lives with Alemba.
My final words
In our act and in the Gospel industry i want to Thank system unit for believing in me and everyone watch this space for the "Topa hypa mcee" Mc Njugush
What about you?  Do you have a mentor? What part do they play in your life.?