We are back with our segment where we sit down with gospel musicians and they tell us more of why they compose their music.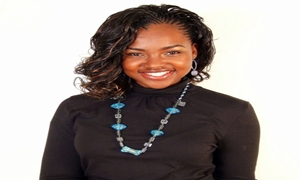 This week we feature Rauka Gospel Tv Show Co-host Joyce Omondi where she shared with us the message behind her song "Conquerer". Read below :
Why Choose The Name Conqueror :
"Conquerer is both my personal testimony of God's faithfulness, and also my expression of hope for the future – that the best it yet to come!
It was birthed at a time in my life when I needed to encourage and reassure myself that God's promises concerning my life will come to pass."
What Word Inspired your composition of the song :
 The song is full of Scriptures about God's grace and love; that He who the Son sets free is free indeed (John 8:36), that with God I have the victory (Psalms 60:12).
Also that I can do all things through Him who strengthens me (Phil. 4:13), that I will soar on wings as eagles (Isa. 40:31), and that by the name of Jesus I am more than a conqueror! (Rom. 8:31)
What message did you want to pass across to your audience.
My desire for this song is that everyone who listens to it will be encouraged that with Christ they have the victory over every situation in their lives, and to rest assured that Jesus is still on the throne!"
Well you have heard from Joyce Omondi and she has also released her album "Conquerer" and you can get it at  Wakestar Bookshop Valley Road Kassangas Shop for only 500!!! and the album includes  the singles CONQUERER & KWELI among others.
Check out her single and cover of her Album "Conquerer"