Warning Sign #1) Isolation from family and friends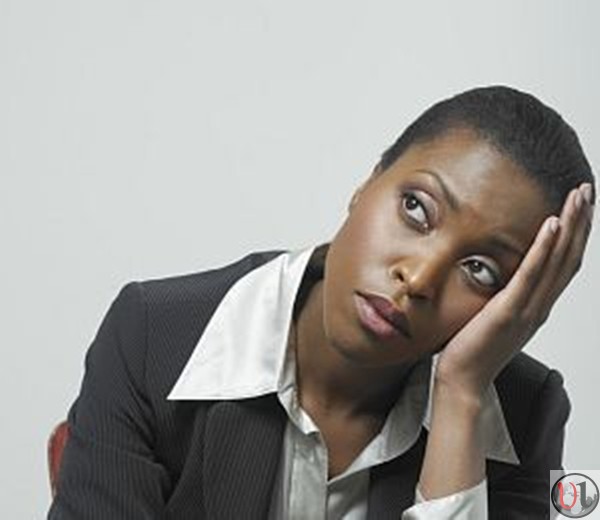 "I lie awake; I have become like a bird alone on a roof" (Psalm 102:7).
There are times when isolation is good—to get away to hear from God, to rest from the
busyness of life, or to put distance between ourselves and negative people. However prolonged
isolation can make us more vulnerable to feeling sorry for ourselves. We need the comfort,
perspective, and encouragement from godly people to keep us moving forward in the faith.
Warning Sign#2) Inability to hear from God
"Answer me quickly, Lord; my spirit fails. Do not hide your face from me or I will be
like those who go down to the pit" (Psalm 143:7).We can get depressed or stressed when we can't get God to move quickly enough in our
behalf. Our impatience can drive us to not even bother to pray or seek answers from the Word
of God. Faith that is tested in the storms will result in God's answers at just the precise time
when we need to hear from Him.
Warning Sign #3) Not able to get enough sleep
"My God, I cry out by day, but you do not answer, by night, but I find no rest" (Psalm
22:2).
Sleeplessness nights and/or exhaustion can rob us of the necessary rest to get through the day.
It's imperative for us to find the best solution for rest in this season of life. It may mean going to
bed much earlier, turning off all media devices at least one hour before bedtime, and/or dealing
with worrisome thoughts instead of letting them fester throughout the night.
Warning Sign #4) Struggling with having energy to do what's required
"My heart pounds, my strength fails me; even the light has gone from my eyes"
(Psalm 38:10).
Stress and depression can sap us spiritually, emotionally, and physically. We must learn to
discipline ourselves to eat healthy and exercise regularly when we are down. It might be a battle
every single time we make the right choice—however, the benefits eventually will be evident in
our ability to keep pushing forward.
Warning Sign #5) No motivation to stretch our faith
"So my spirit grows faint within me; my heart within me is dismayed" (Psalm 143:4).
When stressed, we are compelled to choose the easiest paths possible because the harder
ones require more effort on our part. However, it's the harder choices that many times stretch
our faith in ways we may never have known. Sometimes the Lord allows us to sense the
dependency of weakness in order to drive us towards growing up spiritually.
Warning Sign #6) Trouble controlling our thoughts
"How long must I wrestle with my thoughts and day after day have sorrow in my
heart? How long will my enemy triumph over me?" (Psalm 13:2).If left unchecked, our thoughts can run faster than the speed of light. However we must first
recognize our stress or depression so our hearts can be open to change. We can modify and
train our thoughts to be in sync with God's word. This takes time and practice to experience how
to attain the mind of Christ even when stressed.
Lifelong Struggles Require Lifelong Strategies
Life isn't always happy and on the mountaintop of joy, but it isn't always in the lowest