NTV gospel show Cross Over Chart was one of the great gospel shows ever as it made the boring afternoons to look brighter. On Saturday afternoon one would sit at home bored but when NTV came with the show, the afternoon life became lively as you got to watch two great deejays, DJ Mo and Sadic on one platform.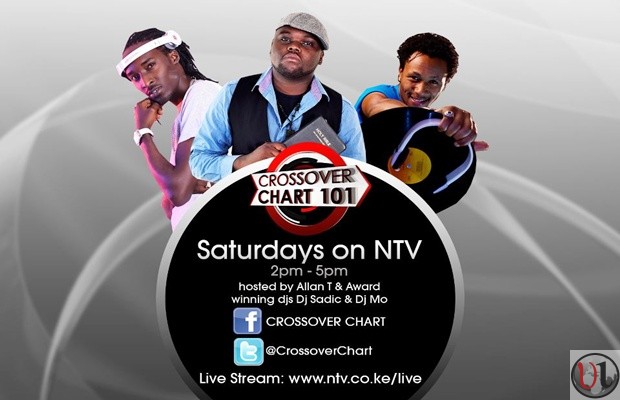 Unfortunately the show had to come to an end because of certain reasons and it was time to pull the plug. Many fans have asked when the show will be back but it seems the show will not be back for a long time.
Here are the reasons :
The show was hosted by Allan T ,DJ Sadic and DJ Mo but now DJ Sadic is no longer on Cross Over so is Allan T after their contracts ended with NMG.
The show had 3 segments : Hot and New , Artiste Upturn and Count Down. But now it seems the segments have been pushed to Cross Over 101 on Sunday.
With the new changes it would need a new proposal or idea to host another Cross Over Chart.
To Host a new show the NTV management will need new hosts as the current hosts can't work on both days. 
Could this be a miss for NTV having had a huge fan base for the show in quite a short time and the show growing at a fast rate?  Only time will tell as this show was one show you wouldn't want to miss if you are sitting at home bored.
The show had started receiving nominations for gospel awards and each artiste wanted to launch their new videos on the show pushing the marketing for the show.
The show was great and for a fact it will be missed by many. For now KTN Tendereza has taken the slot for Saturday afternoons.
Was it a miss by NTV ?