We have a part of ministry as Christians called the great commission which seeks to spread the gospel once one is born and given a purpose as a Christian.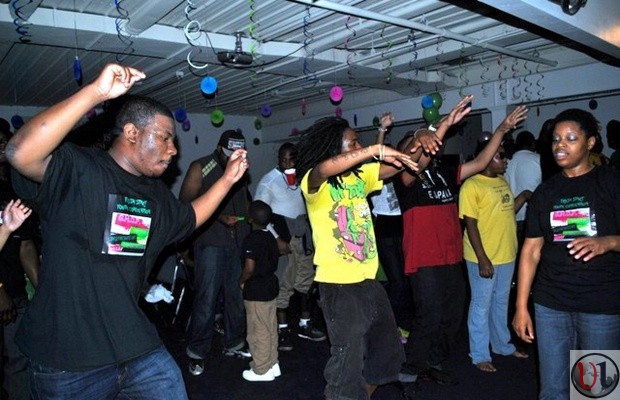 We introduce a Club for Jesus a gospel club which aims to preach the gospel to the club lovers. A Club For Jesus in Watford offers a fun atmosphere where believers and nonbelievers can have a good time
The owner of the club by the name Darby says : "Just because you're saved doesn't mean you can't dance," .  She was inspired to create Club for Jesus when she discovered the need for "an alternative place to go dance or party without drinking, without being picked up."
Traditional churches end up stifling people, She said. "Ninety-nine percent of church people are the ones who patronize secular clubs," she argued. "We feel that the churches, somewhat, in some cases, are putting people back in slavery." Pastors warn their congregations against having fun at places like Club for Jesus, and that drives them to go to secular clubs.
But "salvation is not slavery," She explained. "It's freedom with boundaries." She cited Ecclesiastes 3:1, "For everything there is a season, a time for every activity under heaven," using it to emphasize her point that God wants Christians to have a good time.
.The club – which is free from 7 to 10 p.m. every Friday night (except the first Friday of the month) – features music and drinks, and has Bible lessons on Thursdays and "presents the Gospel in a fun atmosphere where people are free to decide."
"We have rap night, poetry night, or jazz night – that's more for the older folks," Darby shared. And on some Fridays, Club for Jesus offers variety praise, where they mix up different kinds of praise music to appeal to a broad audience, such as families, she noted.
The club does not serve alcohol, but it does feature a bar with virgin daiquiris. The drinks have Bible-themed names, such as "Virgin Mary," "Repentance" and "Faith." This atmosphere combines to bring "a bar-like experience without the alcohol, without the spirits," the owner said.
"They called us a Christian nightclub," Darby recalled. She did not deny that it is a Christian nightclub, but Garland explained that the word "club" is actually an acronym for "Christ loves unbelievers and believers." Darby's novel idea caught on and she noted that Club for Jesus has been more accepted in recent years.