They say love is blind but in this case these two love birds saw each other and later on fell in love.
Termed "News Love Birds" these two senior reporters are surely so in love having maintained a close relationship withstanding their work status.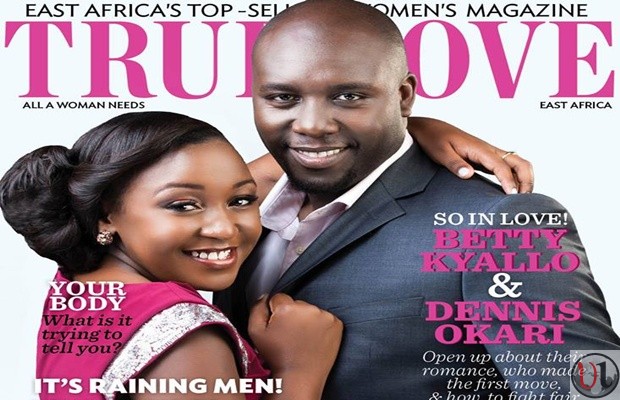 Love birds Dennis Okari and Betty Kyallo who work on competitive tv stations have made cover for the True Love Magazine. Dennis Okari is famous for his investigative series on NTV while Betty Kyallo is a top news anchor who hosts the KTN Friday briefing.
On special occasions you would see a tweet pic of them watching soccer together and without a doubt this would make one dream of having such a lovely relationship.
The couple have been featured on the February edition on the True Love Mag and the couple will be sharing on how they met and how they overcome the challenges they face, being on the public eye every day.