Former Hot 96 fm presenter Joyce Kyole has found herself a new job after leaving radio in 2013.
Joyce Kyole a.k.a Queen Ndinda who was a co-presenter with DJ Moz and Kambua on Inuka gospel show, got herself busy by engaging in plumbing early this week when a leakage got out of hand.
Queen Ndinda who is a go getter and a never give up kind of lady couldn't just sit down and watch her house being filled with water but rather decided to be a plumber when her contracted plumbers failed to help her solve the leakage problem.
Majestically she took to the roof and there she was in her new job that she might start offering services for very soon.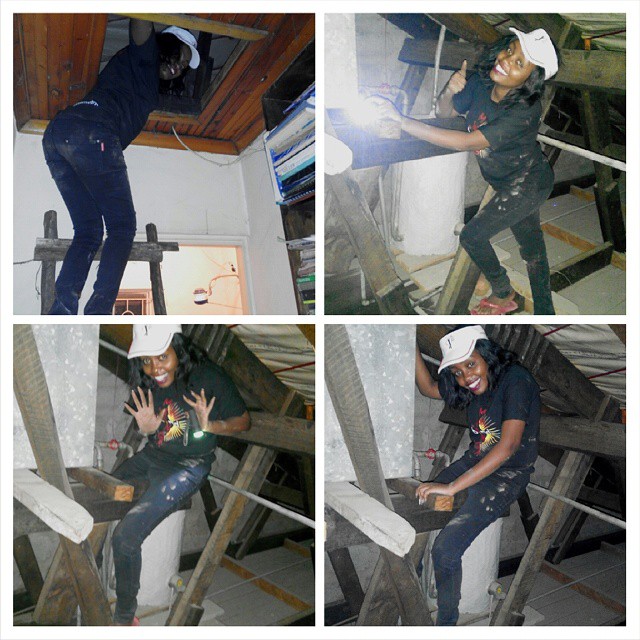 She said :
I went to check what was causing water leakage from the tank and I found it! Self made plumber huh!! We called plumbers and none of them diagnosed this problem. There was so much leakage I had to act.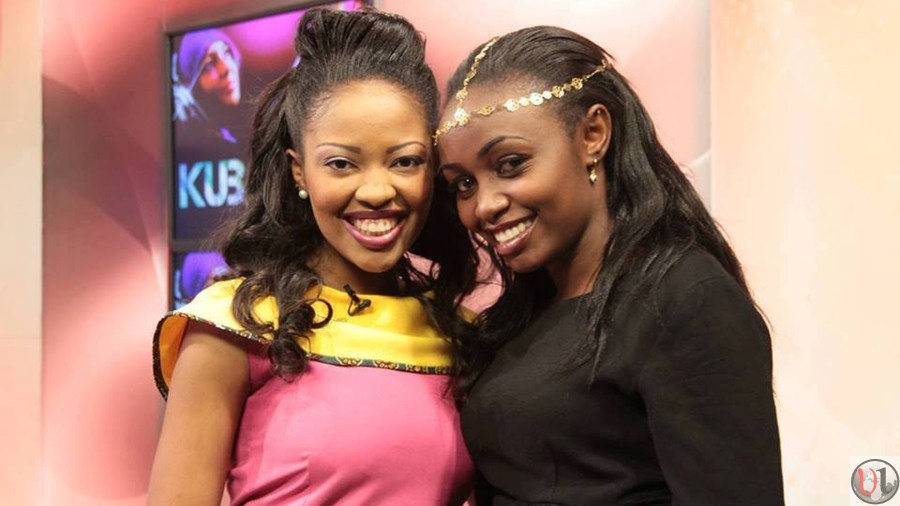 e called plumbers n none of them diagnosed this problem. Yesterday there was so much leakage I had to act