Wako Mwana Ukamtuma Duniani Kisa na Maana, Tupate Uzima Jamani. Ishara Kwamba Unanipenda Zaidi Ivyo Nishaelewa Sifa Nitakupa Zaidi.
These are the words that Mr Vee thought about when he was writing the 1st verse of Mercy Masika's new song Mwema that has attracted such a huge media rotation since it was released in December 2014. It was probably just another well written song by Mr Vee but now 5 months since it was released, the song has now hit over 90,000 views making it a contender for the song of the year at Groove Awards 2015.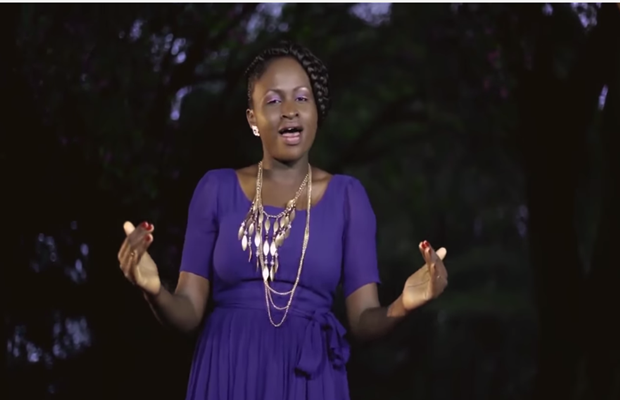 Just a few weeks after it was released Uliza Links felt the need to promote the song as the song of the week as at that time it was important to share what we felt was right content for our readers. On a low key it got a thousand of views but little did we know that a few months after featuring the song on our blog that it would become one of the biggest songs in Kenya now being played on most platforms.
While walking across the streets of River Road you will be surprised to see how the song is being played by different music vendors. The song has literally taken over the playlist in Nairobi as the continuous requests that hit radio and tv contact lines is just amazing.
Probably even Mercy never saw this coming but the blessings that have come from it is just remarkable. Now the continuous rotation has not only brought so much praise to Jesus but has also brought Mercy Masika back to the limelight after she went below the radar since releasing Emmanuel.
Now looking at how the song is being requested on most tv and radio stations it portrays how a good song will always 'hit' the greatest mark even if you have very limited resources. The video is not that classy, has no dancers or effects but the message of the song just sinks into the soul of someone who is seeking Christ showing that content is what matters in a song and not the striking expensive video as Pitson said in Lingala ya Yesu.
Glory has to go to GOD in this truly and for one more time we share the song with you.