Not every dream is valid or probably we should say this dream of this security guard of driving a pajero ended up being invalid after he slammed into 7 other cars in the Nairobi CBD today.
The amateur driver in form of a security guard whose name is yet to be revealed was parking a client's car at the parking lot located next to Re-Insurance Plaza off Taifa road but unluckily he couldn't park.
No Sooner had the the guard entered the luxurious Pajero than he had stepped on the accelerator to find himself slamming into not one, two or three but 7 cars of innocent drivers of had parked in the city centre.
There are conflicting accounts of how the guard got hold of the car key, but he soon lost control of the vehicle and rammed into seven other cars parked nearby.
Police arrived at the scene moments later and took him away.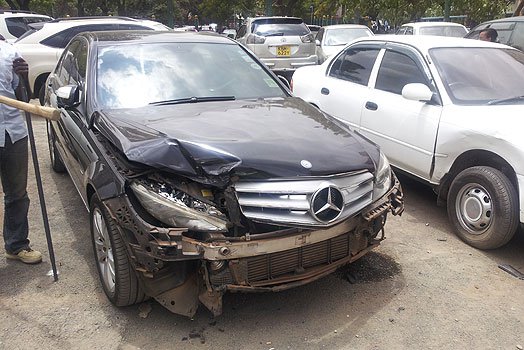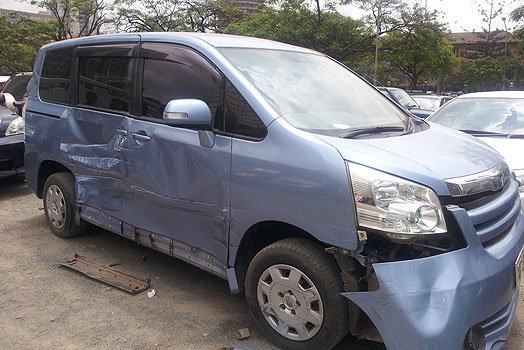 The parking lot is owned by the Koinange Investment and Development Limited.
Edna Nyanchoka, an attendant at the parking lot, said: "I had a big bang and saw people running and thought we were under attack so I also ran and later found out that it was an accident."