Gospel artiste Bahati a few days ago decided to take his beloved adopted son Morgan  out on a picnic just to shower the little boy with Love.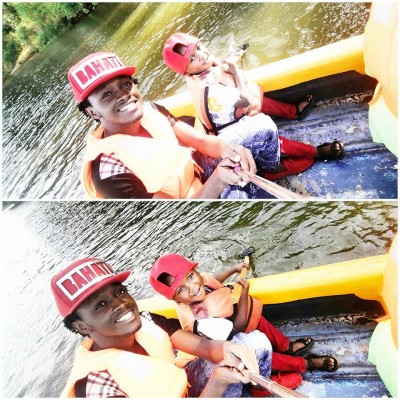 Bahati has been an inspiration to many young aspiring Kenyans looking at his life story of living at a childrens home where he dream't of being a singer as a child. Many years later Bahati is an award-winning singer and is earning a good income and now he has taken the responsibility of adopting a son.
Why wouldn't anyone love this boy.
He shared this pictures by saying :
"Back to Fatherhood…. Schools are on Mid-Term so I had to take my Son Morgan on PicNic,"