The founder and Director of Shades Systems Eric Kinoti has so much passion for the youth that he always takes time share positive messages on his social media platforms.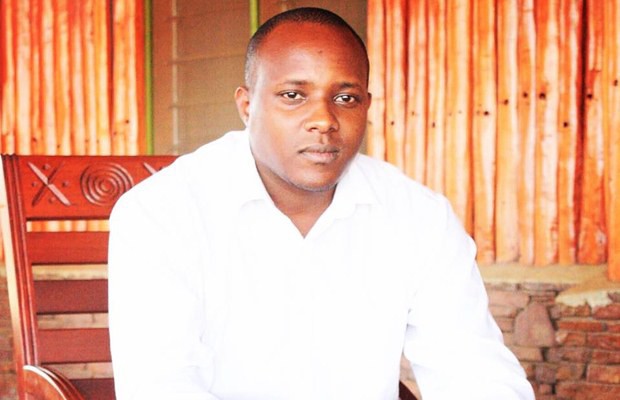 The Forbes Magazine Africa's Top 30 under 30 Most Promising Entrepreneur year 2014 has come up with an article that will be able to help you think outside the box since he believes that everyone is blessed with a creative mind.
My long time friend Gikunda once told me working hard is too overrated. I didn't understand how working hard is overrated because all I hear and know is that If you want success, you have to work hard and never quit or give up. He told me, most of the young people nowadays keep themselves very busy all day and working really hard on things that don't matter. He said that it's not about just working and working hard, one needs to work smart and tactful on something beneficial.
I gave his argument a thought and I realized that this is actually very true. Most of us really work hard, but we work hard on the wrong things. We have our priorities twisted and we work our minds off on things that doesn't matter. Most of us have genius minds, but we are really scared to start something new or do something out of your comfort zone. Young people come to me with proposals everyday, when I ask them what they are doing differently than the already existing company, they have no answer because they don't want to go an extra mile. They want things to work within their comfort zone but that's not how things happen.
Steve Jobs once said, "Remembering that you are going to die is the best way I know to avoid the trap of thinking you have something to lose. You are already naked. There is no reason not to follow your heart."
Whatever you do, know are connecting some dots that you can't connect looking forward; you can only connect them looking backward. So you have to trust that the dots will somehow connect in your future. You have to trust in something — your gut, destiny, life, karma, whatever. You have to believe in new things, you need to believe in your abilities and not just keeping yourself busy doing nothing, but actually working something out.
This is a very great week for Africa, and most important to Kenyans. We are hosting Global Entrepreneurship Summit. This means we have so much to offer in terms of entrepreneurship. Let's keep our spirits high and keep moving forward and connecting the dots. Stay Hungry, Stay Foolish.