Bi Msafwari condemned the men who stripped a woman in the CBD this week but disagreed with the topic of My Dress My Choice. Living in a public world with a social responsibility Bi Msafwari says women need to dress well and not put on clothes that will arouse feelings and put to shame the values we have.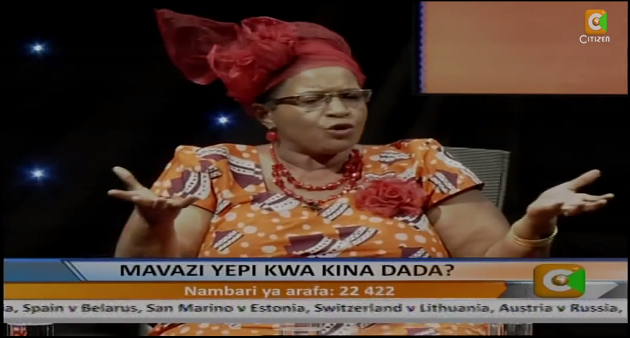 The topic of "My Dress My Choice" has brought different reactions from different spheres after a woman was stripped by Embassava touts in the CBD. The act is shameful to say the least and Bi Msafwari agreed with the same but she says that women who wear short skirts do it for wrong intentions and have an evil spirit.
Her comments came a few hours after Deputy President William Ruto  said that women should dress based on how they feel and if one feels like a woman should dress in certain way he/she should tell his children, wife or girl friend and not other people. This brought the question of 'where are we going in this world' ? Bi Msafwari asked. Why should a woman show off her 'nudity' in public without having a single care that  she is walking in public?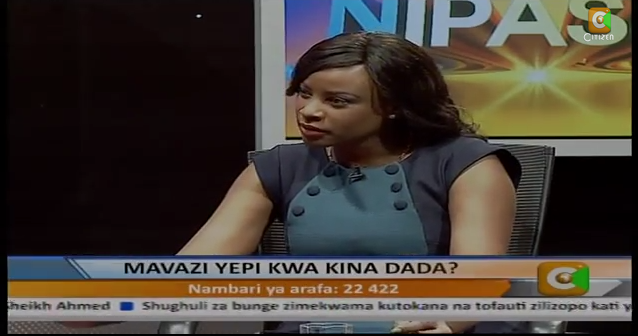 "Msichana wa Sasa Semeni kuwa sisi ni Washamba , Lakini hata kama sisi ni Washamba tutaenda Mbinguni. Lakini watoto wanaonisikiza kutoka wangu na wakaza wana. 
Unapovaa nguo mbaya ni Pepo yupo ndani yako si uzima ni Pepo. Na Huyo pepo ataka maombi atolewe. Huwezi wewe ukawa unajiona mwili wako alafu huo uchi wako utembeze barabarani watu wauone. Wewe waweza kujiangalia utembeze mwili wako barabarani baba zako , shangazi zako waku angalie barabarani?
Funika Mwanangu kuna mwenyewe waku sifu na waku letea mahari. Hakuna haja ya kuwasumbua watu barabarani" Bi Mswafari said 
Many of the viewers agreed with her comments in an interview that Kanze Dena and Lulu Hassan had little to say after Bi Mswafari outlined her mood on the issue.
Watch the video