It was quite an emotional session on Sunday 30th August on KTN as Dj Krowbar and Kendi Ashitiva hosted their last  show of Tukuza Plus that has inspired millions of lives for 5 years.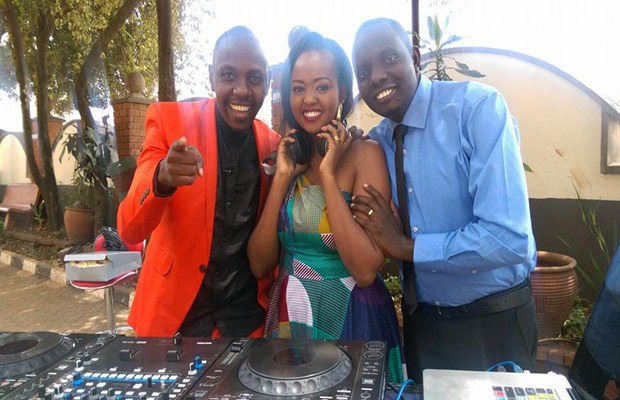 The show which will now be hosted by Anthony Ndiema alone held their farewell finale for the two at JCC Parklnads and in the show the three hosts poured out their hearts  on how the show has had a great impact in their lives.
Tukuza show has come a long way since its onset hosted by Anto Ndiema DJ Krowbar and Esther Macharia on Radio Maisha and live on KTN at the same time. Probably you would think that this show is just like any other show but the show has anchored a role of touching lives that's why it's called a Fresh start.
"I believe every Christian has a testimony and Tukuza gives people an opportunity to share their experiences. Personal life experiences are great in empowering people and touching souls," Anthony Ndiema said. 
After Mwende Macharia left Anthony Ndiema and DJ Krowbar took the podium to touch lives through inspiring stories that would live one left in tears and blessed at the same time by the guests who tell their personal testimonies.
Later the show was divided into two segments adding Tukuza Plus hosted by Kendi Ashitiva and DJ Krowbar from 11am to 1pm.
The introduction of Kendi added another interesting touch to the show as she just synced together with DJ Krowbar as they matched each other's words and shared  about the word of GOD. DJ Krowbar with the passion of serving GOD exemplified in his speech and Kendi the host with the listening ear and nodding the head as the stories are shared. DJ Krowbar and Kendi Ashitiva will surely be missed as they live KTN but all things work out for good for those that trust in the Lord.