Gospel singer
Mercy Masika

and a mentor has been nominated for Global rock star for her song Emmanuel.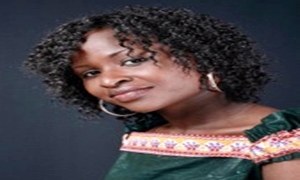 Emmanuel ( GOD with Us) was her latest single  which she released in late 2012 which got her a nomination on Groove Awards 2013. Now she has been nominated for Global Rockstar 2013.
Global Finals of GLOBAL ROCKSTAR 2013 presented by AKG have started and 73 national winners from all continents made it to the Finals.
For the first time in history, an online music contest with such musical and cultural diversity is conducted!
They are proud to bring together 73 amazing artists from 73 different countries of all continents in the Global Finals.
Recall 1 will end on 
7 October 2013 at 4 p.m. CET
The top 60 of the charts will then advance to recall 2 + the Jury will award 4 wild cards for Recall 2.
Decide who advances to the next round, you're the Jury!
On 20 December, the winner of GLOBAL ROCKSTAR 2013 is announced.
1st Prize: 10.000 $ + Top equipment from AKG worth 15.000 $
Here are the national winners and therefore finalists of GLOBAL ROCKSTAR 2013 ordered by continents:
AFRICA:
Cameroon: WINENUS – How can u
Egypt: NOUR – War and Peace
Ghana: BANKSHIELD UNIT – Burn
Kenya: MERCY MASIKA – Emmanuel
Malawi: BOYMAGIC – Go dumb
Mozambique: STEWART SUKUMA – Felizminha
Namibia: DJ EL-NINO – Real Life
Nigeria: JID VOCALS – None compares
South Africa: LYNN BUTLER – Roller Coaster
Tanzania: SARAHA – Jambazi
Zambia: THE HOLSTAR – Past, Present and Future