After a three-year Hiatus, North Rift's biggest Gospel extravaganza is back. RAMPAGE (Revolving Around Making People Acknowledge God in Everything) is a week of mission and Gospel at Moi University, that will end in a Gospel gig at the institution on Friday 31st October.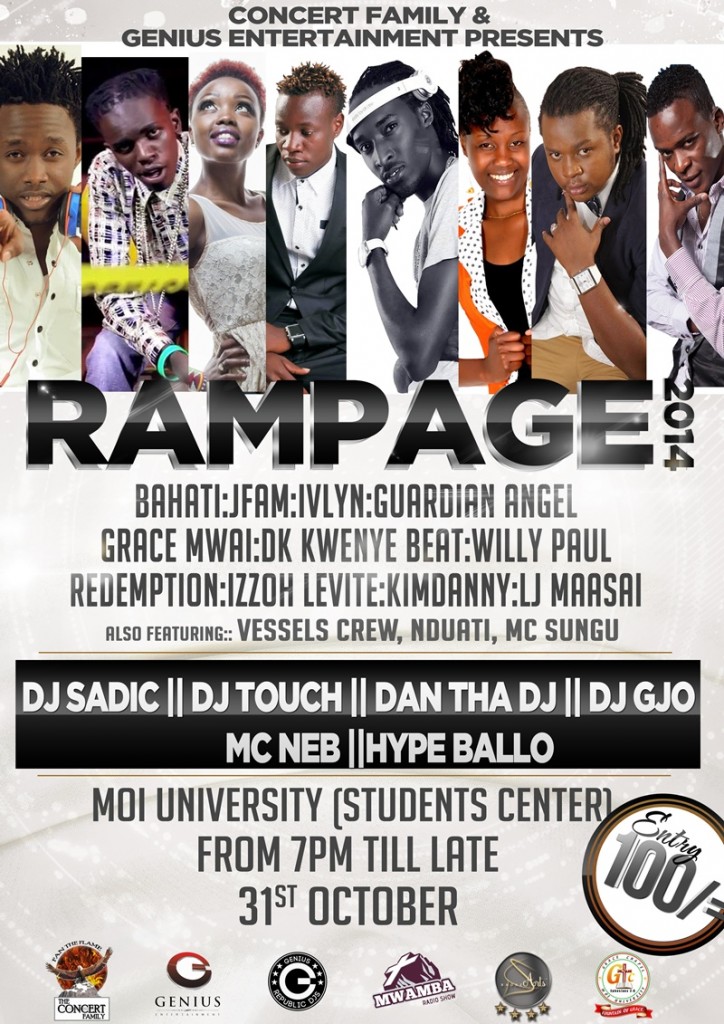 The gig which draws artistes from the likes of Bahati, Willy Paul and DK kwenye beat has been organized By Moi University's Christian group Concert Family and DJ Sadic's Genius Entertainment.
"It's a celebration of a whole week of ministry, outreach & evangelism. So it will be a time to have fun in God's presence with our favorite artists but also an opportunity for those who don't know Christ to get to know him on a personal level. Guys should expect good music fun and God," said Sadic.
On his part, Concert Family director Bob Ayoti said that Rampage is an opportunity for everyone, out of an understanding that everything revolves around God, acknowledges and worships Him in everything they do.
The event will blaze off at 7pm till late. The charges are Sh.100.