You remember the woman  hairdresser from east lands who won ksh 10 million shillings from the previous competition dubbed Tetemesha na Safaricom? now meet yet another woman Elizabeth  Nguthiru who has won herself the same amount from the just ended competition Bonyeza Ushinde.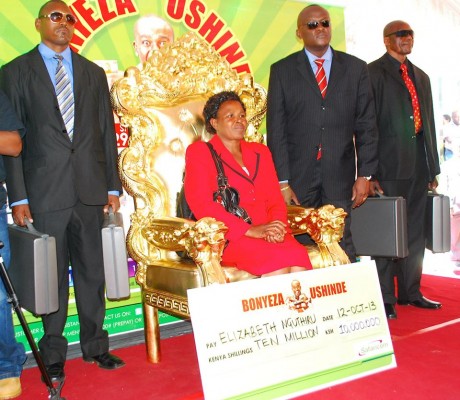 The competition has been on going for weeks now dubbed Bonyeza Ushinde where subscribers had a chance of walking away with Millions worth of prizes. Many Safaricom subscribers tried their luck to win the ultimate prize  some luckily  won themselves the daily prizes of 1,000,000 million Kenyan shillings a factor that gave many the morale to continue playing the competition.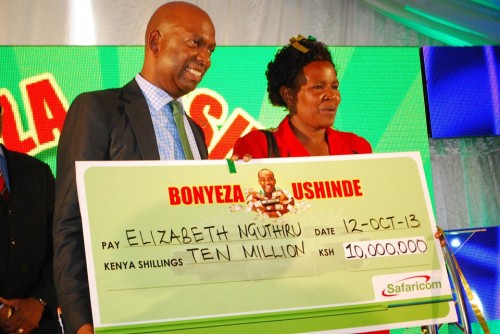 The ultimate winner was announced Safaricom C.E,O Bob Collymore  on Tuesday 15th October 2013  and she goes by name Elizabeth Nguthiru a simple and humble Kenyan woman from Othaya County. She won herself  the Grand prize of 10 Milllion shillings plus an Isuzu pickup.