Now who thought Miss Anne Kiguta couldn't throw a punch ? Well Anne Kiguta was pictured taking a slight punch at DJ Moz when they used to work together back then in Hope FM.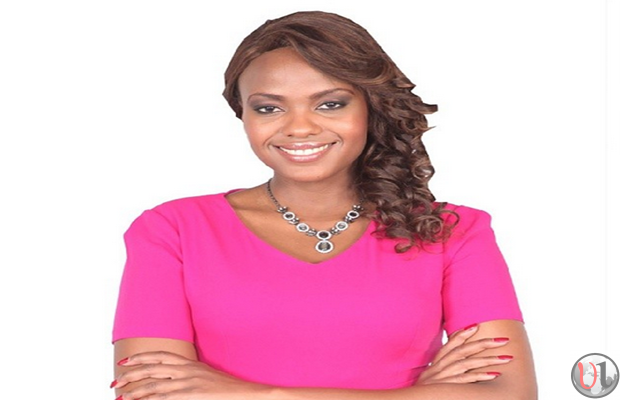 Anne Kiguta started her journalism career in Hope FM when she was only 18 and was tasked  with the job of carving out a niche audience for a newly founded station in a highly competitive market. It involved carrying out studies of the market, conceptualizing, launching and maintaining new projects.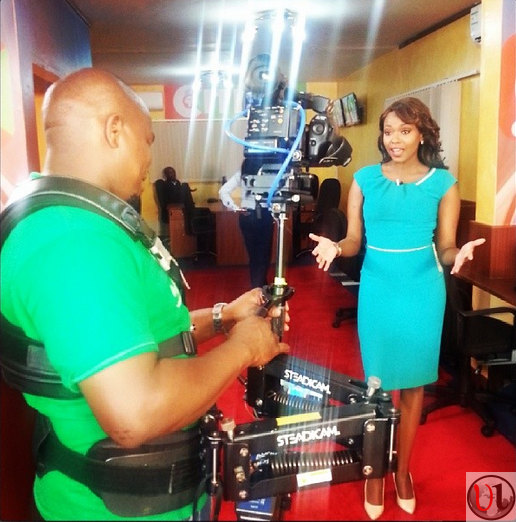 She hosted a youth talk show back then and had the opportunity of working with DJ Moz who hosted a show called Kubamba before leaving for Power Radio.
In the picture though comic DJ Moz is seen gasping for breath after Anne Kiguta takes a slight punch at him on his stomach.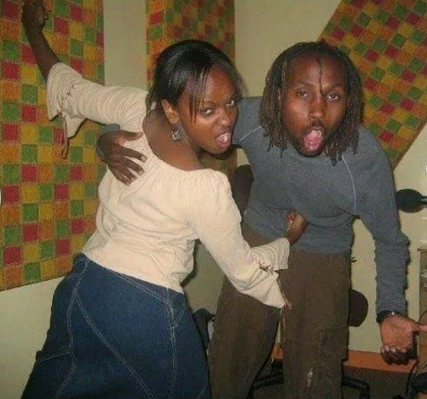 What a re-union it was for them to meet again at Royal Media services where Anne Kiguta is now the Digital Media Manager and DJ Moz the host of Kubamba gospel show.