Ever wonder who is the voice behind the message tone that you get whenever you make a call and the person you are calling cannot be reached?  Well Maggie Wazome is the lady behind the voice message "Samahani, mteja wa nambari uliyopiga hapatikani kwa sasa (Sorry, the mobile subscriber cannot be reached)."
Maggie who hails from the Coast has now grown to be a familiar voice to many but her face remains a mystery for many, here is a picture of her.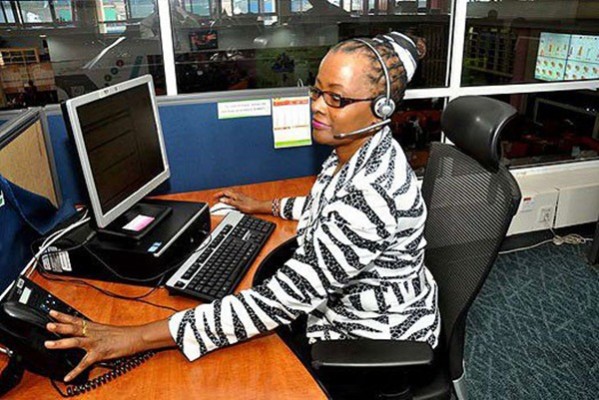 Maggie Wazome's voice,was recorded months before the mobile service provider opened its doors in October 2000.
Maggie, currently a support analyst at Safaricom's customer care department, does not recall exactly when she hit the studio to voice those lines, but she knows that she beat tens of other ladies who had read the same message.
She was called to audition by Andrew Crawford, who ran a recording studio and who was then in charge of producing commercials at the Kenya Broadcasting Corporation (KBC). However at the time Maggie did not know that the lines would be used by Safaricom, and was as among the the 16 selected voices that the client would  listen to and then pick one.
Maggie did emerge the winner and  later learnt that it was Safaricom that paid for her voice when one of her friends told her that there was a familiar voice on the other end of the line.
Maggie who started out as a radio presenter worked with Radio Citizen in its early years and later on moved to work as a Personal Assistant at Booker Tate and at the time of the voice recording she was not an employee of Safaricom. It was later on that she landed a job at the giant mobile telephony service provide company.However Maggie did the lines in Kiswahili only.
.