Police men in Kenya and most African countries have over the years been viewed as people who are corrupt and nicknamed as the public enemies; not anymore.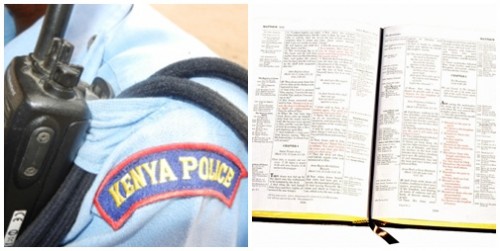 Meet the Kenyan law enforcing preacher Bernard Kioko an OCPD in Nakuru who besides he's day job has also decided to be a preacher. Pastor Kioko takes time everyday to preach to his fellow officers and law breakers during his lunch break by letting them know the importance of holding firm the word of God and respecting the authority.
Kioko  who also preaches the word of God every Saturdays at 6 am says that he believes that his preaching is a calling from God. His aim is to transform the society by doing good and that's preaching to the law breakers.
We pray for him as he carries out his duties.