An Atlanta-based gospel singer has teamed up with her Nairobi-based sister to release a song titled "Pentecost" which is blessing many  in the Kenyan Diaspora gospel music circles.
Sarah Mutuma and Ruth Njihia are the latest gospel artistes to enter the scene with their melodious single which is part of an album titled 'Lifters' available both on CD and DVD.
Their spouses are also featured in the video shot entirely on location in Kenya.
Speaking to the Nation in Atlanta Thursday, Mutuma said she was overwhelmed by the response she has received since launching the album.
Her husband, Mr Dennis Mutuma, said many Kenyans in the United States have told the duo that they identify with the messages in their music.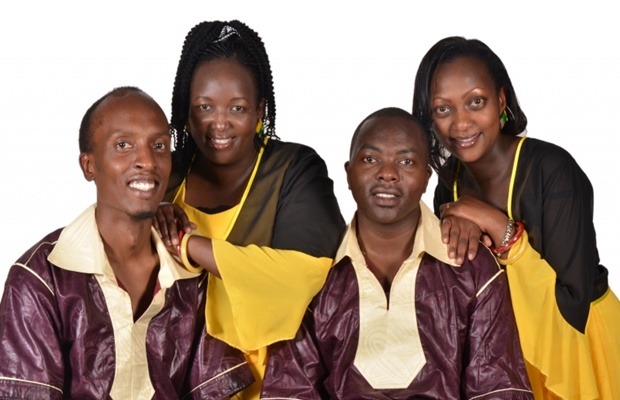 "We realise that, just as it is in Kenya, there are many Kenyans both in the US and other parts of the world faced with myriad challenges partly because of the hectic lifestyles they lead. But through music, we are reiterating the words of the Bible, that they should never tire of trusting in the lord," he said.
Sarah Mutuma said that her team has been shipping copies of CDs and DVDs in their hundreds to different US cities .
This is overwhelming for us and we are very happy that our music is touching and blessing people, she added.
"Sometimes we get very lonely here and keep stuff to ourselves not knowing whom to trust with personal problems. Personally, this music is giving me a lot of hope," says Minnesota based Jessica Makilya in a posting on ksnmedia.com, a Kenyan Diaspora website.
"I thank God that many people have testified of being uplifted and encouraged by the music," said Mutuma.
Watch Video
Source: Dailynation