Christian athlete Allyson Felix through a note exemplified her purpose in running by stating that whether she wins or lose her purpose is to give glory to GOD. Allyson Felix shared this in anticipation for the women's 400 metres final that will be taking place on Thursday at Birds Nest stadium in China where she will going for gold.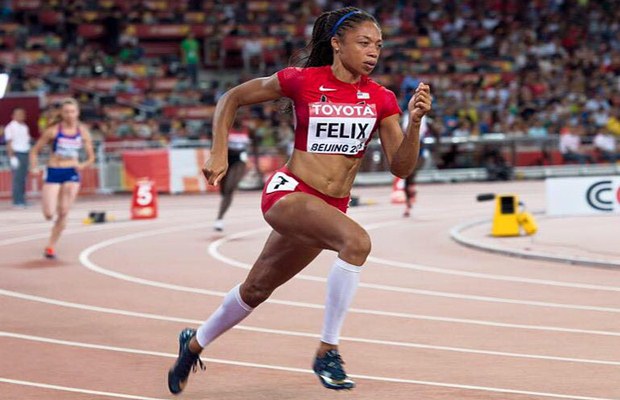 "So grateful for this opportunity! No matter the outcome, my reason for running never changes…I've been blessed with a gift & I want to bring glory to God. Finals up tomorrow night!"
Felix has accomplished her boldest-faced professional goals with three gold medals at the 2012 London Olympics. But the last time she raced for a major medal, she ended up in a heap on the track after tearing her right hamstring deep into the curve of the 200-meter final at the world championships in Moscow in 2013.
It was a jarring moment: As light as the elegant Felix is on her feet, it was a shock to see her suddenly struck down by physics. It was also poignant as her older brother and agent, Wes, materialized by her side to scoop her up in his arms and carry her off the track.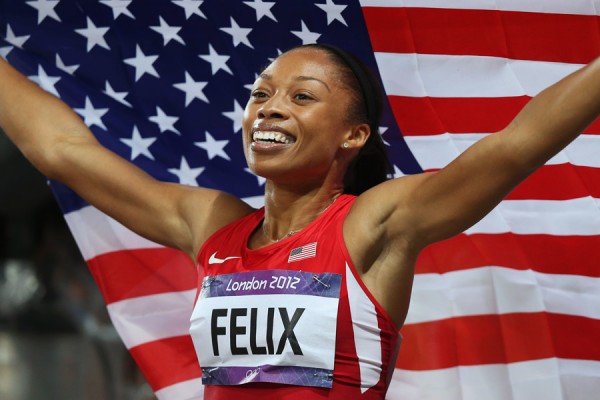 The 200 remains her domain: the race in which she won Olympic gold in London, the one that she feels suits her mentality and body type like a custom shoe. But with no realistic chance to attempt a 200-400 double here because of the schedule, she decided to take the path of greater resistance and set the 200 aside.
Like caviar or Vegemite, the 400 — a brutal test — is usually an acquired taste.
"The worst is having to finish a 400 and go through the mixed zone," she said of the corral where athletes meet the news media. "I haven't mastered that one yet. I'm delirious."
Of the women who qualified for Thursday's final, Felix now has the fastest time this year: 49.89 seconds in the semifinals. But even without her fellow Americans Francena McCorory and Sanya Richards-Ross in the final, there is still a big threat: Shaunae Miller, the towering sprinter from the Bahamas.