I'm not going to lie and pretend that marriage is an easy road, because it's not.But nothing worthwhile comes "easy." I'm a Licensed Professional Counselor, specializing in marriage and relationships, I always tell my marriage and pre-marriage couples that at some point, we ALL WANT OUT. Because we're human, and there's no one human being on earth that will give us everything we need. Marriage is work- but working on your marriage is the best work you will ever do.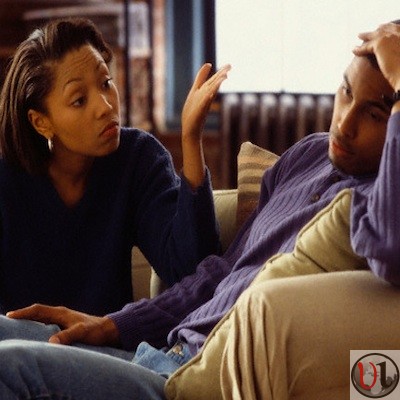 Here's why:
1. Because marriage isn't just about making us happier- it's about making us better.
When we go into marriage with the idea that it is meant for our happiness, we will be disappointed every…single….time. There is no human being on earth that has the capability to bring that kind of joy into our lives, because they weren't made to have that role in our lives.
Real marriage is not about being happy and fulfilled for the rest of our lives, it's about becoming the best that we can be from this day forward. Only through the un-replicated commitment and intimacy of marriage do we have the opportunity for lifelong growth, maturity, selflessness, forgiveness, and grace as we learn to unconditionally love another flawed human being; seeing their realness, and loving them anyway.
But harder yet, we learn to receive that kind of love for ourselves. There is no greater love than one that's unconditional. And no matter what our family background or story, I am thankful that Jesus models that kind of love for us every single day.
At the end of the day, marriage is not about ME…it's about WE. It's about learning to choose another person over ourselves- because by choosing them, we are choosing to become greater in humility, strength, forgiveness, and love. Marriage isn't just about becoming happier- it's about becoming better. But ironically, in becoming better, we often find that we've also become happier.
2. Because marriage is synonymous with commitment, and commitment is a choice.
Tim Keller says that "real love, the Bible says, instinctively desires permanence." There is so much truth to that statement because deep down we are all made for life-long love. We have a deep desire to be known, and to be loved, for life. But when we simply follow our feelings into marriage, we can also follow our feelings right out of marriage. Just as quickly as you fall in love, you can fall out of love. Because feelings come, and feelings go, and those who build the foundation of their marriage on how they feel will certainly find their marriage crumbling. I choose to handle marriage because I know that my feelings are fickle, but my faith is not. My emotions may fail me, but my choices are always up to me. I choose to love, to trust, to forgive, and to remain. Because it's far too easy to follow our hearts, but it takes courage to lead our hearts.
3. Because marriage forces us to take ownership of our choices.
In marriage, I am forced to come face to face with my stuff- from my past baggage, to the decision of the person I chose to marry, to my responses, reactions, attitudes and behaviors toward my spouse. Oftentimes in life we make choices but fail to take responsibility. But in marriage, there is another human being rubbing up against me at all times silently reminding me of those choices just by their presence in my life, and at times, that can cause friction. But that very same friction is what files down my rough edges, forcing me to take responsibility for my life. My choices no longer simply impact me, they impact my husband, and my children. Too many times in life we don't want to take ownership of our stuff. It's easy to dodge responsibility when there's no one to call us out. We want a free pass and we blame everything on the other person. But marriage forces me to see that there are always two people involved, and we each have to take responsibility. I am 100 times better than the person I was when we got married, because I have been sharpened and refined by the discipline of learning to take responsibility.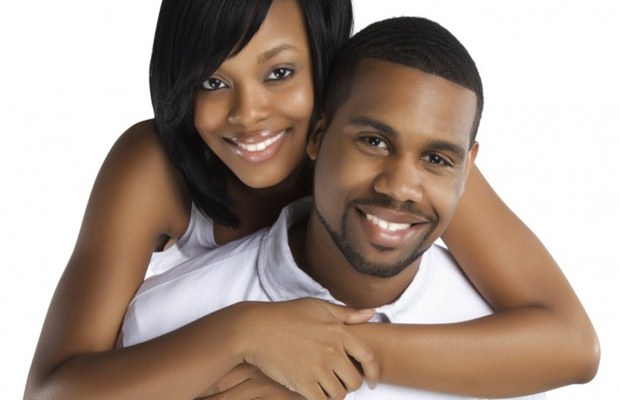 4. Because marriage, done right, brings the greatest blessings known to man.
Oftentimes, we struggle so much committing to relationships because we haven't ever taken the time to commit to ourselves. We get so caught up in trying to find the right one- that we LOSE ourselves and our God-given identity in the process. We're plagued with confusion, doubt and guilt. And worst of all, we're driven by fear: fear of commitment, fear of failure, fear of abandonment, and fear of being alone.  And because of this, we end up in relationships that were never good for us to begin with. But understanding the kind of person who fits into our story, requires us to first understand our story.
Marriage can be done right, but it first requires us to answer some hard questions: Who are we, and where are we going? Where did we come from, and what parts of our lives are in need of healing? We go into relationships with so much baggage and pain to begin with, hoping that our pain will dissolve in the arms of another. But relationships can't heal our wounds. Only we can, with God's help. Knowing ourselves is the first step in knowing what we need in a relationship. Relationships CAN be done right, but it requires us to look in, to look out, and to look up. It requires us to see the bigger picture of who are, in order to have an idea of where we're going…and who might be able to come along.
When we go into marriage with these truths in mind, we get to experience the joys of marriage along the way. We're not there to simply RECEIVE from our spouse, but in fact, we're freed to GIVE to our spouse. When we go into marriage with full hearts, we get to experience the ecstasy of REAL love. There is no greater joy than giving and receiving love out of our overflow, rather than out of our scarcity. There is no greater joy than being loved for who I am, not simply what I am bringing to the table. I choose marriage because even the hope of that kind of love is worth it every….single….day.
5. Because my marriage is so much bigger than you.
As a woman of faith, I realize that my marriage is not just about me. It's so much bigger than me, and so much bigger than my husband. In marriage, you have the opportunity to learn so much about life, love, and God. There is a reason that God uses the analogy of marriage to describe his love for his people. It's because in marriage we get a glimpse of a love that's far bigger than us. Our deep love for one another reflects a universal need for love, for commitment, and for something and Someone greater than ourselves. Through marital love, we get a tiny glimpse of the great and unconditional love of God. Not only so, but my marriage is bigger than me because it impacts the world around me. There are many lives that are impacted by this one commitment between two people, most significantly the lives of our two precious children. At this stage of their lives, our marriage is the ONLY definition they get to see of love. Not only do we owe it to ourselves to live a life worthy of love, but we owe it to them. We owe it to them because how we reflect the giving and receiving of love, will impact generations to come.
Marriage is beautiful. Marriage is sacred. And marriage is totally worth it. For this reason, no matter what obstacles come my way, I choose to handle marriage, and if at all possible- so should you.