Uliza Links wrote an article about top producer Bizi B who was awarded as the best audio producer in Groove awards 2013. The article was posted in regards to his production level and made a clear cut picture of how his songs sound the same (click here to read).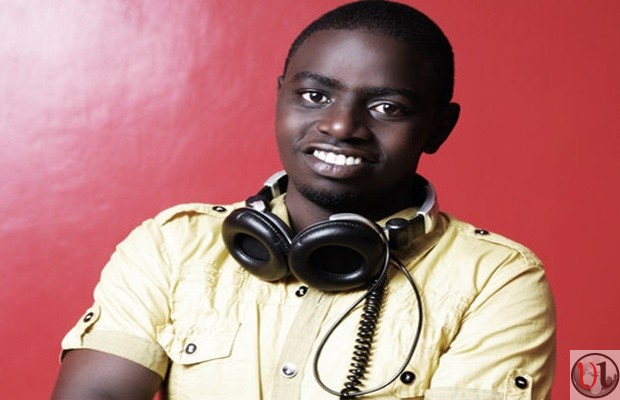 Bizi B read the article and has now given out his reasons why he does that.
His songs include :
Sitolia – Willy Paul & Gloria Muliroo 
Kitanzi – Willy Paul & Gloria
Bwana Wa Bwana – Princess Faridah
Chukua Sifa – Haddasah paul
Nakugonja – Mercy D Lai
Nisamehe – Mercy D Lai
Many would argue that Bizi B has brought a new dimension in production as this was something that probably you haven't listened to. They would further go and say that Bizi is the producer that has produced almost 90% of songs by Gloria and Willy Paul. But others would agree to disagree that in as much as he has produced top songs they seem to sound the same.
Read his response :
In many countries I know, people enjoy their own local music.. Congolese love Lingala like Jamaicans love reggae. There must be something in their music production that makes it sound Lingala or reggae or salsa. Hence most salsa music have the same feel, same with Lingala, reggae, n all other major genres. If that specific thing that makes each genre distinct is missing, how would you identify a genre?
I made a very humble entrance to the gospel music scene when I can only recall musicians like rufftone, daddy owen, Henrie mutuku, the fundi wa mbao guys n more of hipop. Although that was a major advance from the kasangas' adamu na Eva, mary atieno or munishi, but this style could only capture the youths. Most mums could not sing along to most of the gospel music at that time, and it was less popular.
I thought Uganda, Tanzania, Nigeria, south Africa, just to mention a few, all have a national like style of music that almost all age groups enjoy. And yes Kenya didn't have such a thing, there is no type of music in Kenya that Kenyans could say, 'this is our sound' like anyone would notice a Nigerian movie genre even before setting your eyes on your screen. As far as I remember there was no common style. Every musician was walking into a studio and doing his own different style. But now watch the gospel dj mixes, it's like liquid pouring. There is what you can dare say is a Kenyan music sound, if u like.
Kindly check  the results, check out the best selling ringtones gospel and secular combined! The records say everything about what a national genre can do. Kenyans love the music and they spend their money to have them on their phones, beautiful pieces like sitolia, nifinyange and titembelee by benachi, VIP by mr.v, You Neva know willy Paul, mpango wa kando by Gloria, ringtone's Mungu ataingilia, singeweza by farida, just to mention a few, have a common feel u can call the Kenyan sound
.
It's more important to discourage artistes trying to reproduce other countries' sound and orphaning their own other than discourage musical patriots who would like to create a national sound. So I urge all upcoming and established producers in Kenya, 'copy me' tukule pamoja! We need our Kenyan sound."
What do you think.