Manny Pacquiao is expected to donate up to half of his earnings from Saturday's bout with Floyd Mayweather Jr to charity.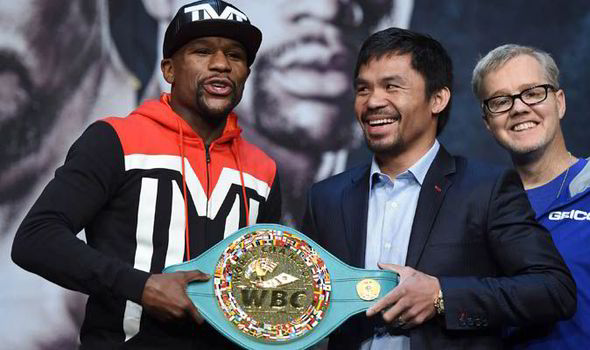 The 36 year old Filipino received over $100 million in a 60-40 purse split, with revenues believed to have soared past $400 million.

Pacquiao lost the fight to the 38-year-old Mayweather on points in a bout which fell well below its preordained tag as 'the fight of the century'.

Pacquiao's promoter Bob Arum told reporters before the match: "I'm sure half of what Manny earns in this fight is going to go to charity. That is just Manny. We don't like to talk about money too much as more charities line up."
Pacquiao is well known for his humanitarian work and it is believed that he will run for president of the Philippenes once he is finished with his time in the ring.