At times we write news and tell you about whats happening in our country in respect to gospel news. Today we give you something that we came across a while back on which things our beloved sister Kambua likes and these are :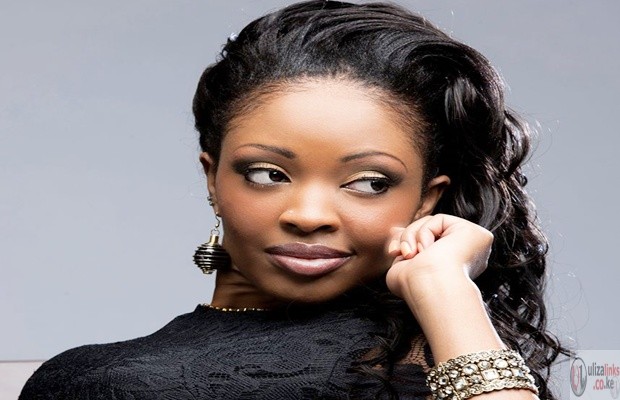 Describe your style in a nutshell
My style is elegant, chic, trendy, and in some ways authentic.
You have a fetish for…
Shoes and hats. I have so many of them. I like to match them with everything I wear. In the recent past I've had to control my fetish for shoes, and have become a very intentional shopper.
Catch me dead wearing
Luminous colors! I absolutely love color, but when I feel that luminous shades stretch me a little too much. They are too hard on anyone's eyes. I'd rather have a bright, rich shade, than a luminous one.
Gold or silver
Gold AND silver! haha. Ok, mostly silver. I find that I can accessorize easier with Silver, it is also a lot trendier than gold which seems a bit more traditional. I wear gold mostly when in African attire.
Your fave perfume?
I am torn between Princess by Vera Wang, and Euphoria by Calvin Klein. They both capture the essence of who I am.
 You can never leave the house without…
My cell phone, lip balm and/or gloss, and my wallet.
On a romantic dinner date you wear…
A dress. Most probably something, short, cute, and fun! With boots or heels depending on the weather.
You feel most comfy wearing
Jeans and a sweater. When in public I feel comfortable and presentable in a dress. The dresses are also my signature look.
Are you into accessories?
Absolutely. I love necklaces with big pendants and earrings. I have a fetish for rings too. I collect them in all shapes and sizes.
 So, big or small earrings?
Big! Earrings make such a strong statement, and I think the bigger they are, the bolder the person seems. They of course need to be stylish, not just big. I also keep in mind that having big earrings will in most cases mean sacrificing a necklace, so as not to seem overly accessorized. At formal occasions, I do small earrings (pearls are great)…they speak elegance.
(c) capital lifestyle