Machakos County is in the news again for all the good reasons. Machakos Level 5 District Hospital has been upgraded. Its facilities have been improved and it can now be defined as an ultra-modern Kenyan referral hospital. Commander in Chief, Uhuru Kenyatta was in attendance of the Level 5 hospital's launch that took place on the 27th of May.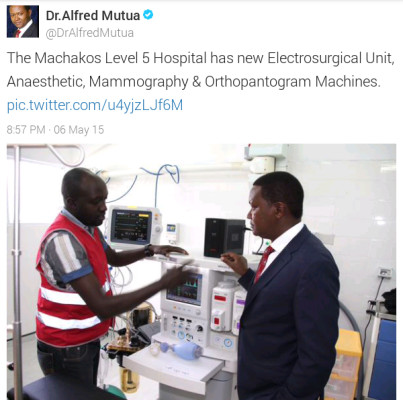 "I am pleased with the commitment the National Government has shown towards provision of modern equipment to our hospital, "Dr.Alfred Mutua stated on Machakos Government's official website.
The refurbished hospital is expected to contain modern equipment, qualified personnel, a Renal Dialysis Centre, an ICU, fully equipped theatres among many other upgraded services.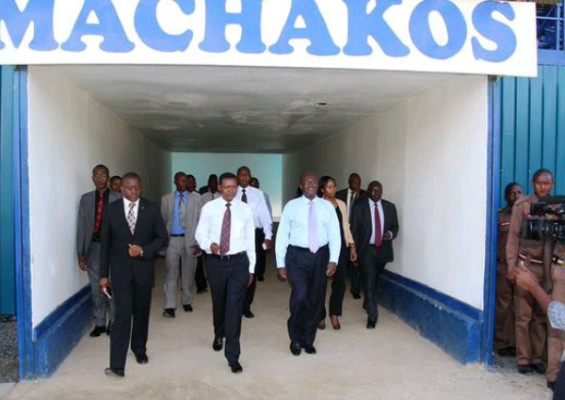 A ten bed dialysis centre is expected in the upgraded hospital to provide renal services to patients. This comes a few months after kidney patients sued the government due to lack of dialysis machines. The Machakos County Hospital will be an addition to Kenyatta National Hospital as among public hospitals in Kenya which offer kidney dialysis services to patients. Plans are underway to construct a cancer centre and a private wing.
Machakos governor through the Machakos County Website, pledged to transform the hospital into a proper health care facility that is clean, efficient and reliable. He was shocked to find that the hospital did not have adequate consistent running water contributed by a broken down tank. He immediately ordered for the fixing and upgrading of the tanks.
866 million of development funds was allocated to the county in the 2013/14 financial year. It was spent on 3 sectors, water, health and roads. The Machakos County Project Implementation Status Report indicates that most of the money was used in upgrading 32 community hospitals and health facilities in the county.