CNN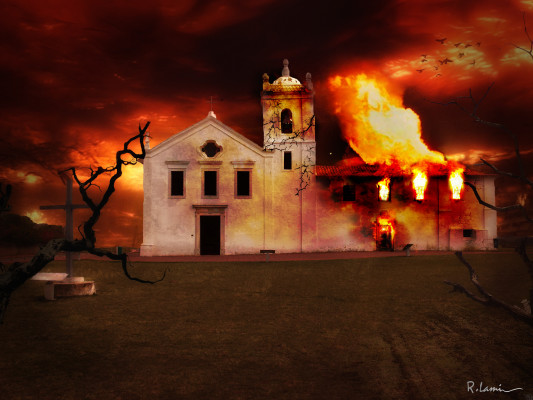 Several black churches across the South have burned in recent weeks, some due to what is believed to be arson, while others fell victim to natural disasters such as lightning.
The destruction of these black churches inspired a group of young Muslims from different parts of the country to put together a crowdfunding campaign to raise money to help rebuild them.
Faatimah Knight, a 23-year-old studying theology, started a campaign on LaunchGood with a group of friends to raise $50,000 during the month of Ramadan, a holy month for Muslims during which they fast and give alms.
The initial goal for the campaign was only $10,000, but the group surpassed that mark in just 12 hours after they launched. "Nearly broke the LaunchGood servers!" The website's Facebook page posted.
On the campaign's page, Knight writes, "All houses of worship are sanctuaries… let's unite to help our sisters and brothers in faith."
But there was more than just religion that compelled Knight to start the fundraiser with her four other friends. She felt a personal connection to the recent tragedies.
"Supporting these churches hit me most as a black person," the Brooklyn resident said. "It has been a challenging time to be black in America."
On June 17, Dylann Roof allegedly killed nine members of Charleston's Emanuel African Methodist Episcopal Church. Four days later, black churches began burning across the South.
The NAACP, which acknowledged that only three of the recent church fires are thought to be arson-related, said the blazes require "our collective attention."
Regardless of why or how these churches were burned down, the campaign has seen an overwhelming support since it launched in early July. It has already raised more than $48,000, and with a few days left, Knight is confident they will reach their goal.
"The response has been overwhelmingly supportive. There have been a few people who were confused about why Muslims would rebuild a church, but for the most part people are totally on board," she said.