Award winning christian artiste Holy Dave joined other Kenyans on Monday morning as they protested against the government for not solving the security problem. Occupy Harambee avenue was the protest led by Boniface Mwangi and other Kenyans after 28 Kenyans were mercilessly murdered by armed men who have been alleged to be Alshabab men.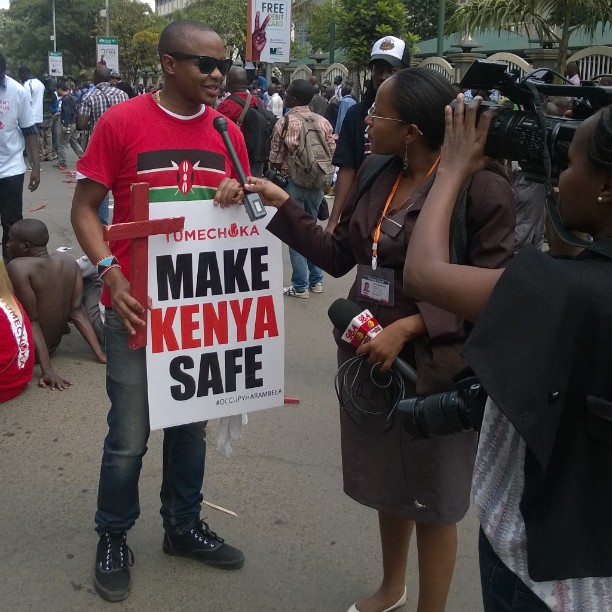 Insecurity has been on a high in our country and a group of Kenyans could not hold it anymore after they heard the news of other Kenyans being killed in Mandare. Occupy Harambee Avenue was the procession that came to be and was aimed at airing the voice of many Kenyans who are not happy with those who are in charge of the security docket in Kenya.
Holy Dave was among others who graced the protest and was seen holding a placard that stated "Tume choka Make Kenya Safe". His voice was just one but  with the hands of other Kenyans in the protest his voice was heard by the President who was away in Abu Dhabi at that time.
We hope that Kenyans can be protected by the government.