A Motion seeking to rename a city road after environmentalist Wangari Maathai has been approved.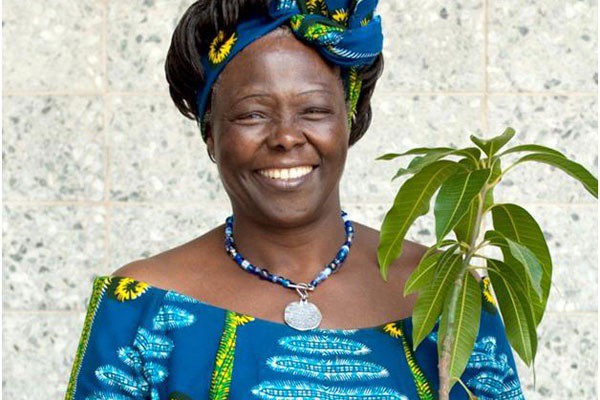 The motion which was tabled by Karura MCA Kamau Thuo to have the road renamed after the Nobel Peace Prize Laureate who protested and had the government revoke the allocation of the Karura Forest to individuals where the road passes through.
This was after the road which is part of the Karura Forest was allocated to individuals during President's Moi reign.
With the support of Karen MCA David Mberia the two lobbied Governor Evans Kidero to have the road renamed,after the governor had the Milimani Road renamed after Tanzanian President Jakaya Kikwete yesterday.
Professor Wangari Maathai who passed in 2011 at the age of 71, was earlier on this  year, honoured by the African Union posthumously after they named the front gardens at its headquarters in Addis Ababa the Wangari Maathai Gardens.And also in Peru where there is park that named after her.
Currently plans are under way to build a memorial park and a museum  in memory of the late environmentalist by her children at the Green Belt Movement Training Institute in Langata which known will be known as the Wangari Mutta Mathai House which will have all her works and artefacts displayed with the special piece being her Nobel Peace Prize.