Renown Kenyan artiste Avril Nyambura this past weekend found her self in the spirit zone when Christina Shusho and a couple of ministers of the word held her hands in prayer at Zetech University.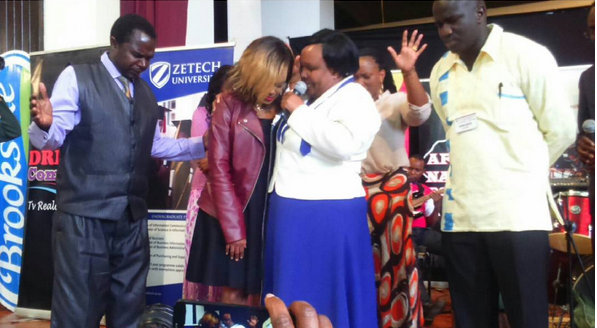 According to V Mobile Avril and Christina Shusho had been invited for the Nationwide auditions for dreams come true were held at Zetech University and surprisingly Christina Shusho invited her to sing with her.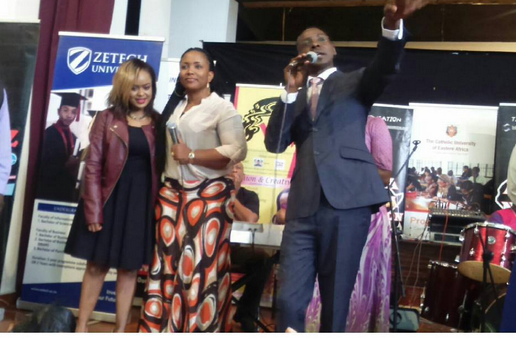 Further details on whether Avril decided to choose Christ can not be adduced but from the video Avril is seen being held closely a lady preacher who lays hands on her praying that her music may have a greater impact on the lives of those who listen.
Watch the video below