Recalling the last time Larry Madowo traveled abroad things did turn out well for the Trend presenter as he had an ugly incident at a US airport after being  suspected to be a drug trafficker and he had his stash of Rocyo cubes and ujimix flour opened to be inspected and only for the officer to reseal them with a conspicuous blue tape and not to talk of the hours he had to stay held up at the airport.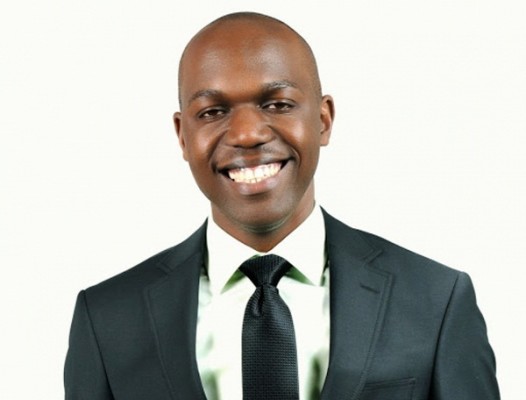 An incident like that would keep many us home and as we would vow not take a trip overseas for quite sometime,well that is not Larry Madowo for you. His business and pleasure trips cannot keep him from touring the globe.
In His latest visit this weekend to London, Larry had an opportunity to attend the Rugby World Cup semi finals at the Twickenham stadium. And it was after a game between NewZealand and South Africa when Larry retreated to his hotel room only to find out that he had been robbed, with his passport missing.
Luckily the Kenya High Commission to the UK had another passport issued to him in time.
"My passport got stolen from my hotel in London yesterday so I was in the market for a new one this morning. I walked into the Kenyan High Commission this morning and got a new one in just under 2 hours." Larry revealed.