Renown news anchor Larry Madowo tried to pull a new selfie feat when he met former South African president Thabo Mbeki in Barcelona.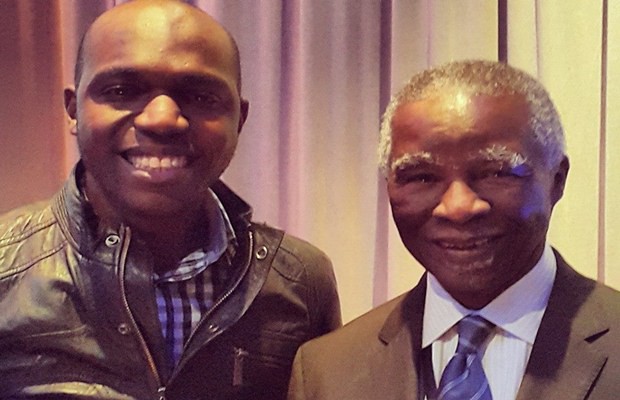 With the craze that Larry Madowo has for selfie's he tried to take one with the former president who served nine years as the second post-apartheid President of South Africa but it seems Thabo is not a selfie guy as he humbly declined his offer.
As much as his spirit was let down Larry Madowo didn't give up and still got the photo that he needed which was taken by Thabo Mbeki's wife.
Larry said :
"President Thabo Mbeki doesn't like selfies so he asked his wife Zanele to take the picture. Good morning from Barcelona."