The new season of Churchill show has brought new life and comic as
Daniel Ndambuki/Churchill

has invested on raw talent and Creative Generations is one of them.
Having played for some time on Churchill Live and Laugh Festival this was probably their year of break through as they get airplay each and every Sunday. Now on that positive note the Creative Generations duo ( Mchungaji and Mtumishi) will be hosted at Jubilee Christian Church to support a worthy course.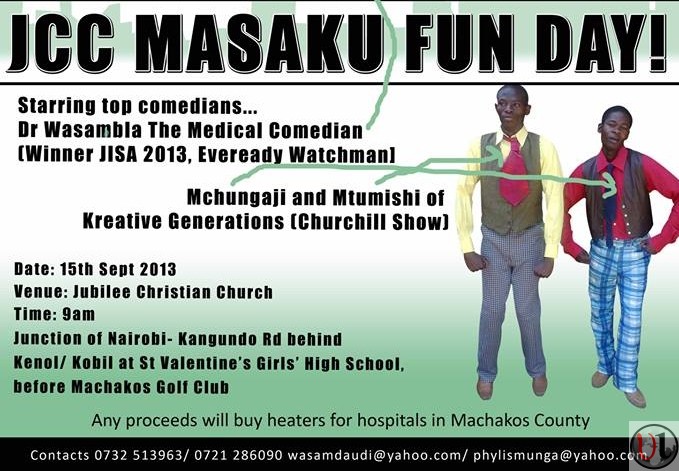 The event dubbed "Checka Mtoi Aishi"/JCC Masaku Fun Day is an event organized by JCC Machakos and Cheka Mtoi Aishi and their main objective will be to save a child in Machakos and Africa.
Machakos County will be rib cracking as the Creative Generations together with Dr. Wasambla and Eveready Watchman will grace the event.
The date is 15th September Jubilee Christian Church (Machakos) from 9am and all proceeds will buy heaters for Machakos County Hospitals!!.