Juliana Kanyomozi

Eulogized her late son Keron at the All Saints Church where the funeral service was held for the young soul.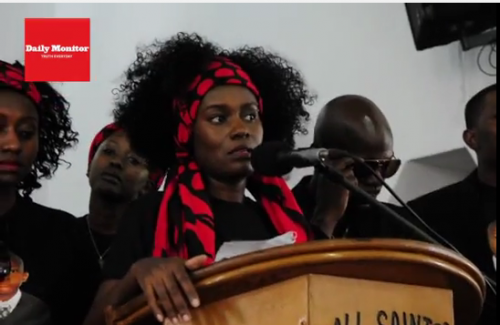 Keron Raphael Kabugo, 11, died at Aga Khan Hospital in Nairobi, Kenya on Sunday after suffering an asthma attack. His death was met with a surge of tributes from Juliana's friends, fellow musicians, fans and wellwishers, with many sending their condolences on social media.
The young boy's body was flown on (Tuesday) at 7.00pm (EAT) to Uganda and the funeral service was held today. The requiem mass was held at the All Saints Church Nakasero where Juliana had the opportunity of sharing the lovely moments she had with her son.
She described him as a strong boy who was funny, smart , witty and made friends wherever he went. He was a boy who loved her mother so much that he would know when she was not well.
The boy Keron was laid to rest at Matuga.
Watch the video of Juliana sharing her tribute to Keron.