A mother has many definitions but the best of them all is that person who carried you in her womb, struggled and laughed with you, encouraged you and loves you unconditionally. Whether she is rich or not every mother needs to be celebrated for the hard work they put in  just to make sure that the child is living well and has achieved the best.
We take a look at some of the influential mothers in Kenya who we need to celebrate on behalf of all mothers. Some are kind, others are very competitive but in all their characters they have exemplified that women can in deed  achieve the best.
Below are ten women Kenya should always celebrate about.
10. IDA ODINGA.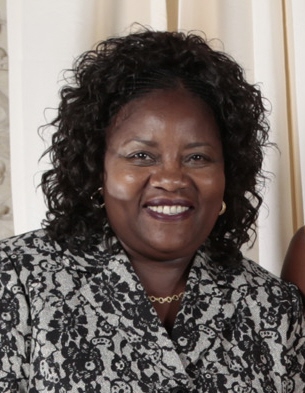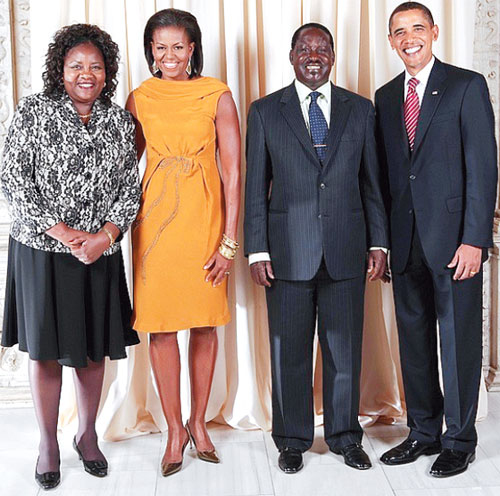 Meet the former Prime Minister's wife who is a business woman, activist and educator who raised her children during harsh political times when her husband Rt. Raila Odinga was detained for eight years. She founded the league of Kenya Women Voters in 1991, has promoted prevention for Breast Cancer, Fistula and Chigoe Fleas.
Ida is a political mentor to most budding women leaders and is a mother of four, the late Fidel Castro Odinga, Rosemary Odinga, Winnie Odinga and Raila Junior. She has been a champion for female rights in Kenya for more than two decades. "Thank you all for the wonderful Mother's Day messages. May you all be blessed.", Ida tweeted her followers on twitter early this morning.
9.ESTHER OBA-SI-KE.
Wife to Pastor Prince Ob as-ike of Redeemed Christian Church of God (RCCG), pastor Esther is also a prophetess in the land of Kenya. Born in Nigeria but now having Kenyan citizenship, she believes in God as the creator of all.  She is the President Queen Esther's Generation (QEG), a women's ministry which gathers over two thousand women in a monthly outreach at Nyayo National Stadium, fondly tagged "The Gathering of Stars". She has been a pastor for 15 years and has a passion in evangelism and empowering women. She is also a privileged author of books like "From Grass to Grace", among others. She is a mother of two, Favor and Good news.
8. MARTHA KARUA.
Martha Wangari Karua (born 22 September 1957 in Kirinyaga, Kenya) is a revered Kenyan politician. She is a former long-standing member of parliament for Gichugu Constituency and an Advocate of the High Court of Kenya. She was Minister of Justice until resigning from that position in April 2009. Martha is known of her great courage and fear not woman hence the name 'Iron Lady', which she was renamed while still in politics at a time it was fueled up by the Moi era when she walked out on former President Moi. She was the first legislator to vie for presidency in the last 2013 General Elections. She is a mother of two, son and daughter as well as a grandmother of one. She believes in the power of a woman.
7. MAMA NGINA KENYATTA.
Third wife to Kenya's first President the late Mzee Jomo Kenyatta, mama Ngina has many streets named after her in Nairobi and Mombasa among many children's home. She normally used to accompany the late president on functions and was referred to as "the mother of the nation". She has 4 children among them Kenya's fourth president Uhuru Muigai Kenyatta.
6. JULIE GICHURU.
Julie Gathoni Sumira Gichuru is a Kenyan journalist and News Anchor currently working for Royal Media Services as a  Talk Show Host and Entrepreneur. Julie is passionate about family, she is married to entrepreneur Anthony Gichuru. They have had 5 children. "Above all we have a responsibility to nurture and grow the younger generation and our primary role is vested in the family unit." Having had five children Julie is also passionate about maternal healthcare and is an ambassador of the AMREF Stand Up for African Mothers campaign which seeks to train over 15,000 midwives across East Africa. Julie has also been a UNICEF Ambassador for breast feeding.
5.GLADYS WANGA.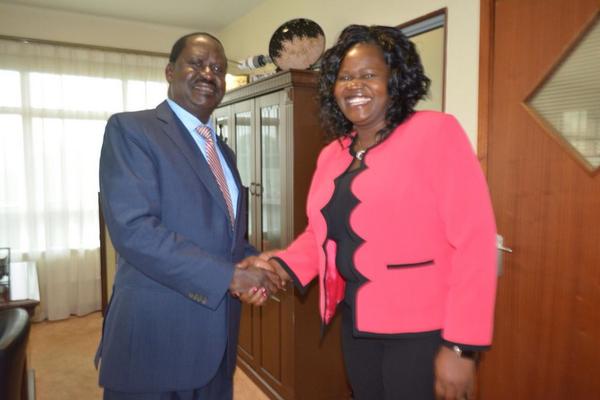 Former Students Secretary General leader at Kenyatta University, Gladys Wanga is the first Women Representative of Homabay County under the new Kenyan  constitution. Among the many achievements she has gained within a short while in power are, the Mama County says initiative, Women Sacco, Youth empowerment and Girl child education for Homabay. The above projects all circulate within empowering women, girls and the youths. Wanga is the current ODM chairman Homabay County as well as a commissioner in the national parliament. She is a good example of a leader that is championing for gender equality not only in Homabay County but Kenya as a whole. She is a mother of two, boy and a girl.
4. RACHEL RUTO
She has 6 children aged between 25 and 13.Last year she fasted for 40 days, twice, due to the issues that were facing her family and the country at large based on matters ICC. She has been a strong woman despite the challenges she has faced in her family life."I remember my son coming home one time crying because the children in school had told him his father was going to be jailed. So what I decided to do was concentrate on the children because I saw some of them actually going to break down." She was last seen in the public limelight last weekend on the Don Moen's concert. She has always been portrayed as a God fearing woman and a role model to many. She has also championed the table banking process in the Kenyan society which is also having a positive reception.
3. MARGARET KENYATTA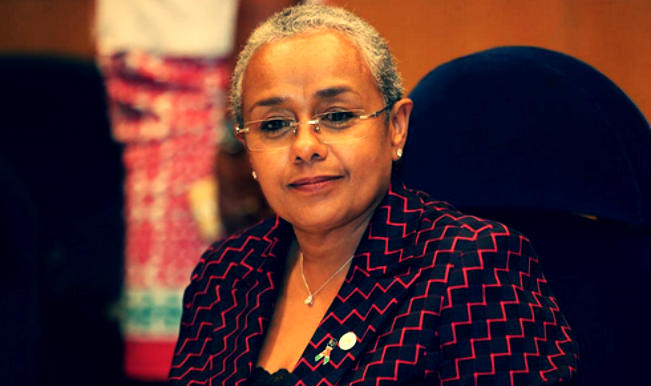 Margaret Kenyatta is the wife of Uhuru Muigai Kenyatta, President of Kenya and the First Lady of Kenya. She assumed the office after the inauguration of her husband on ninth of April 2013 at Kasarani. She took over from the former first lady Lucy Kibaki. Margaret was very instrumental during her husband's campaign, often seen by her husband's side all through. She is a former Kianda school student. She is liked by many for her simplicity in regards to her dressing, nature and manner. On the other hand, many people see her as a shy and timid. Since the inauguration of his husband, Margaret has been running a campaign to reduce child maternal mortality rates. The campaign has been dubbed Beyond Zero Campaign. On October 24th 2014, she was named UN Person of the Year.
2. BISHOP MARGARET WANJIRU.
Margaret is a mother of three children, two boys and a girl, one of the boys is the current member of parliament for Mathare Constituency Hon. Steve Kariuki. She is a grandparent to four grandchildren. Kenyans celebrate this woman who never gives up and keeps encouraging all people. She has a huge congregation at her Church Jesus Is Alive Ministries (JIAM) situated at Nairobi's CBD. She is the former member of parliament Starehe Constituency and former Assistant Minister for housing. Margaret whose followers refer to as Bishop, has been through a lot with her divorce life yet still strong and a hope to many Kenyans. "I don't have any regrets. Even when I made a wrong move, I never came out empty-handed. I have learnt a lot from my mistakes. You should always consider life as an opportunity to learn, no matter what." She once said in an interview.
1. CAROLINE MUTOKO
Caroline Mutoko is a former radio presenter with Nairobi's Kiss 100 FM radio and writes for the Star Newspaper. She has been involved in various projects and is known to be an active advocate for civil rights.
Caroline used to present the early morning program called "The Big Breakfast"and was known as the radio queen.
Her prowess in media has made her to attract a great following on social media and has made her stand out not only as  a brand but as a mentor to many independent women.
She adopted a baby girl, 8 months old on the 26th of August 2011 and on 25 July 2012, Caroline was appointed Chairlady of the Kenya Tourist Development Authority.