They say social media is the biggest tool through which one can interact with his fans/clients/audience. Now the cross over 101 deejay , DJ Mo has hit a new mark with his audience as he has now hit 100,000 likes on his facebook page.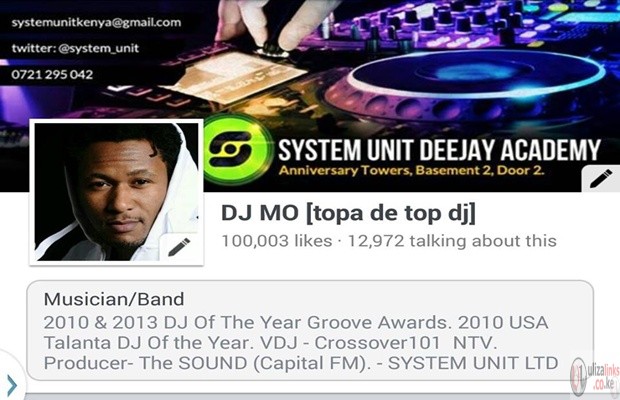 DJ Mo now becomes the 2nd person in gospel to hit 100,000 likes after Gloria Muliro who has 125,000 likes. Posting on his facebook page he said :
Finally we are at 100k likes …to everyone one on this page …thanx alot n may the Almighty God bless you .May you never lack and always shine and succeed in all you do .May God open doors for you and fulfil you heart desires . THANK YOU FOR THE SUPPORT AM HUMBLED.