We have been walking closely with our sister Kambua Mathu , a writer, radio/tv host and award winning worship singer. Today we share a devotion from our sister Kambua speaking of the trials and tests she has passed through in the past few weeks.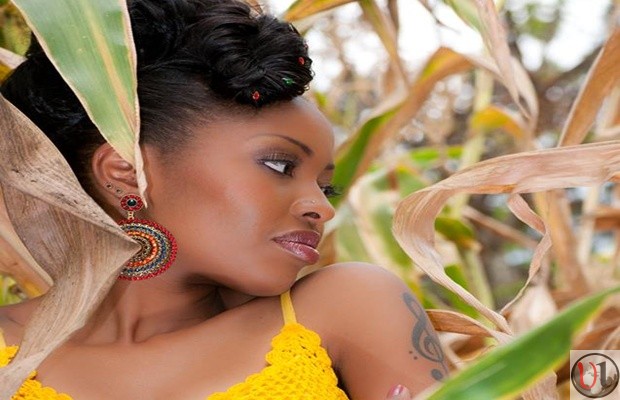 Well, it has been quite an intense couple of weeks on my end, so I'll try to keep this short and precise. I have not been strong, at least not as I think I should be. But I am quickly learning that it's ok not to be strong sometimes, because in my weakness I have found that God knows no limit, and his strength has no bounds. I have also found that God has surrounded me with the most amazing people; angels in disguise.
They don't always have the 'right' things to say, but they are there…constantly walking the journey of life with me. I am blessed, exceedingly and abundantly so.
When Jesus says that He will never leave nor forsake you, He means just that. If it's a storm you're in, He's right there. If it's a fiery furnace, He's in there too. Even when the wind blows hard and threatens your very existence, God is right there. The psalmist David said that even if he laid his bed in hell God was still there. Through hell and high water you are not alone, God is right there.
When Daniel was thrown into a den of lions, the presence of God protected him. When the three Hebrew boys were thrown into a fiery furnace, God was there- the fourth man in the fire.
When the children of Israel crossed the red sea in a panic, fearing that Pharaoh and his army would destroy them, God the master of the sea caused it to close in on Pharaoh and his entire army. By a miraculous move of God, your enemies can and will be silenced, and destroyed, but only if you keep your heart stayed on him. There is a way of escape for you. The walls are not closing in on you; the ceiling is not caving in on you- it's caving in on the enemy of your soul. In every situation, the Lamb of God conquers triumphantly.
Don't be anxious about the tests and trials that come your way; this is the testing of your faith, and in the end it produces endurance, and God has built in you the capacity to endure.If you're reading this and feel like throwing in the towel, ask God for a renewal of your endurance, because it will carry you through the deepest seas.
As for me, there's light at the end of the tunnel, steadily growing and dispelling the darkness. May it be the same for you too beloved. May it be well with your soul. Keep holding on. Keep pressing on. Keep on believing that the author and finisher of your faith is well able to finish what he started in your life.
From my heart to yours, you are so blessed!
follow ( @kambua ) on twitter