Kenya's javelin gold medalist,Julius Yego has refuted claims that he has received Shs. 1 billion from Qatar to ditch his Kenyan citizenship and start competing for the Arab country.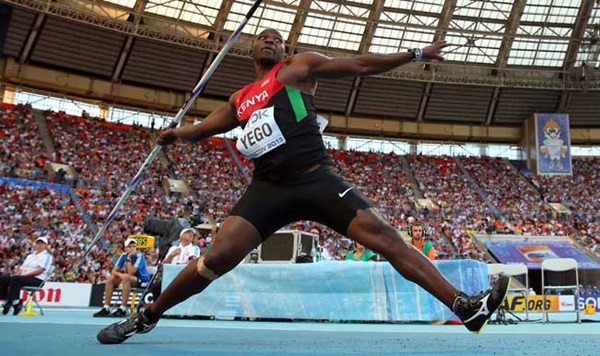 The javelin champion noted that these were just mere rumours as no country had so far approached him with such an offer.
The sports man who arrived yesterday in the country after competing in the just concluded IAAF World Championships in Beijing China noted that money was not everything and he would not cherish the idea of ditching his citizenship for Qatar.
He also noted that the unending tales of Kenyans being tortured in the Middle Eastern countries is quite disheartening and many coming back as destitutes gives him no reason to even consider such an offer.
The 26 year old, popularly known as the YouTube athlete, after learning the javelin sport from the internet. He has remained a sensation to many as unlike the other sports men in Kenya, who are traditionally runners, he chose the field event which is unpopular in the country.
Thus making his win to be  of so much significance to the country and will go under the history as no other Kenyan  has won or participated in the event at his level.
According to the IAAF rules, even if he agreed to trade his citizenship for the Arabian nation he would not be eligible to compete for the next three years.