Award winning hip-hop singer Julius Owino/Juliani is set to make a new mark in this country as he is bringing the DO AGRIC campaign to life in East Africa. Juliani will be travelling across the region talking to farmers, youth, media, and decision-makers about why we need to invest in agriculture now.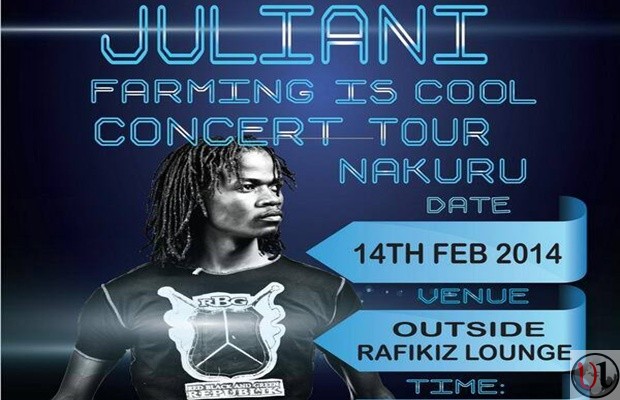 Juliani who  was made the ONE campaign "Do Agric" Ambassador will be holding a "Farming Is Cool Concert Tour" around Kenya starting with Nakuru on February 14th.
Juliani shares why he is committed in the "Do Agric" campaign by saying :
"I've been committed to spreading the gospel about agribusiness as a real solution to poverty and unemployment. Using music, in 2013, my Farming is Cool initiative promoted and supported small-scale agriculture for youth across Kenya."
Right now, young people see agriculture as the way their parents and grandparents can make a living. Instead of joining the sector, they move to urban areas, or are still on the farm, but waiting to come to Nairobi.
Juliani will be holding a tour concert on February 14th at Nakuru outside Rafikiz Lounge from 6pm till Dawn. Entry Ksh.200/=