Popular televangelist urges his flock to have the 'boldness' to be 'who you were created to be.'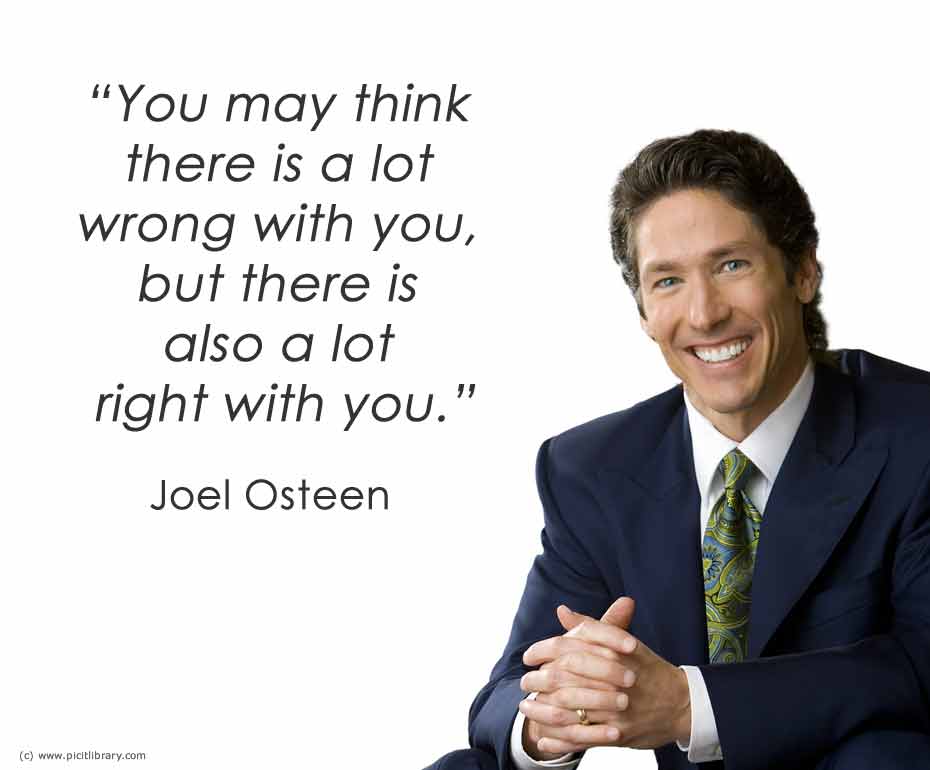 On his desk at his Houston megachurch, Pastor Joel Osteen has a photograph taken during one of the sermons that attract upward of 16,000 people every Sunday to Lakewood Church. Osteen is not in the picture, which instead shows the massive congregation from his point of view at the podium.
"It reminds me that my purpose is to help people in some way, to inspire them," Osteen says. "I keep that in front of me, just that idea that my calling is to make people's lives better."
Speaking by phone from Lakewood Church  Osteen exudes a disarmingly contagious warmth ("my mother says she's never seen me mad a day in her life") as the conversation meanders from his affection for Coldplay and U2 to his struggles to find his own voice on the podium he inherited from his iconic father, John Osteen.
In his 2014 book of uplifting anecdotes and aphorisms, "You Can, You Will: Eight Undeniable Qualities of a Winner," Osteen uses memories of how elders in the Lakewood congregation tried to force him into his father's mold to illustrate his appreciation for those with the "boldness" to be themselves, to be "who you were created to be."
"How many people today are not being true to who they are because they're afraid they may disappoint someone, they may fall out of their good graces, or they may not be accepted?" Osteen writes. "You have to be true to who God made you to be."