Your past relationship can lead to the destruction of your current relationship. Bishop TD Jakes shares on ways within which you can choose to have a good marriage.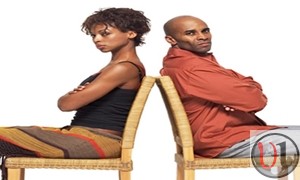 "If you can find committed love, you have achieved something. It is a really big deal, when you find someone that can love you, inspite of your flaws.Everybody has junk in their life. It is impossible to live in this world and not have any junk in your life.
The process of life's journey creates clutter. As you grow old, you just pick junk up.Your past can hold you down from giving your spouse the best.Hurts from your past will never let you open up to love because you fear being hurt again.
You might even end up hurting your spouse. He might even compete to get your attention, because you have given your attention to the past that has cluttered your life."
Watch video of his teaching below: