Emmanuel Otieno popularly known to many as Jadudi came to the limelight after a social media campaign to raise funds for him to undergo a surgery in India at Apollo Hospital in Chennai after he was diagnosed with a cancerous brain tumor. The campaign  saw Kenyans contribute generously towards his treatment with Shs.6.1 surpassing the initial amount of Shs. 1 million being raised.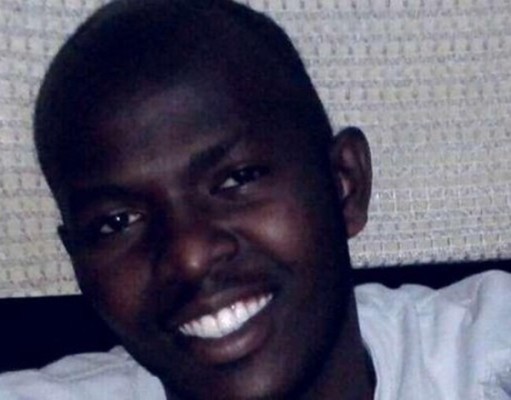 The 23 year old Nairobi university student had initially shared his story with one of favorite writers Steve Biko and appealed to him to create awareness about the tumor on his blog Bikozulu.
He later on wrote to him and informed that his tumor had got out of hand as it had over grown and his family had run out of funds for his treatment.
In collaboration with the Director of Africa Cancer Foundation Zawadi Nyong'o the two started a social media campaign in a bid to raise money for his treatment. The campaign saw an overwhelming support from Kenyans as within two days they had to bring it to an end as they had surpassed the Shs. 1 million target.
Through social media Kenyans were kept informed of the medical progress that Jadudi was making while in India.
And after successfully undergoing the operation and treatment he is expected to return home today as Zawadi Nyong'o to took to social media to once his return.
Here is the tweet as it read