This is a question which might bring alot of questions and also differing answers depending on the respondent.
Gospel Musician Geraldine Oduor who sang Napenda with Christina Shusho has asked an  interesting question that without a doubt needs alot of thought to decide on it.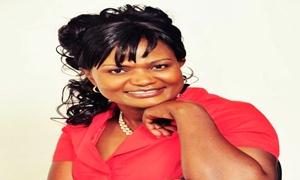 Read Below :
Somebody help me here. I completed a music album then met this dear man of God who encouraged & prayed with me. 

My point is, as he prayed, he asked God to cover the songs, that they would not be songs to be danced or played in a bar or any drinking place. I noted that he was very sincere in his prayers, but to date, i'm not sure my position on the same as overtime i have got mixed feelings and reactions. 
Is it bad, good, not so good, okay or not quite alright for christian spiritual songs to be played in a bar or to be danced by drunkards? I sincerely need some help & counsel from sincere persons/children of God here. 
Whats your take kindly?