Pride vs Confidence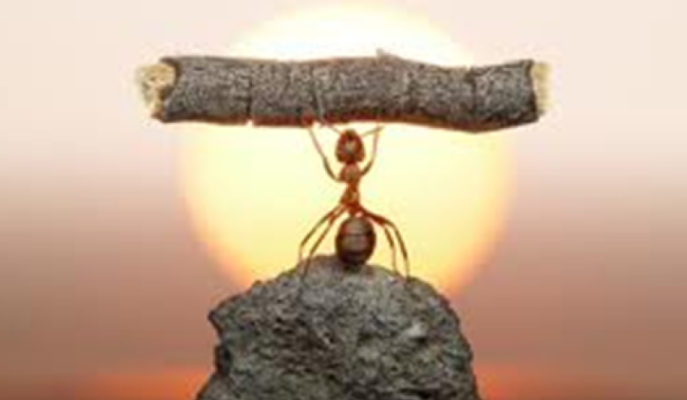 I came across advice offered to businesses that seek to grow: Under promise and over-deliver. In the spirit of celebrating my readers, I promised five conflicts but will over-deliver by one more conflict; the pride versus confidence dilemma.
In an interview with OZY on the meaning of work, Satya Nadella the CEO of Microsoft tries to trace the fine line between confidence and pride. I quote him "To assume destination … is more hubris (pride) than confidence. Great achievement requires belief in oneself, but there is this fine line between confidence and hubris." http://www.ozy.com/pov/satya-nadella-on-the-meaning-of-work/62332
Confidence in simple terms is belief in one self . Confident people radiate energy, charisma and passion through what they say and do. This is probably the reason why confidence appeals to all of us and is, on many occasion an integral component of a successful individual. We all love confident people, men or women exuding a dose of healthy self-esteem, sure of themselves and what they are doing and are able to project it externally to other who in turn buy into or ride on their self-assurance. We want to hear what they have to say and see what they do. Their confidence engage us, it draws us in and convinces us that if we miss out on them we miss out on big deal.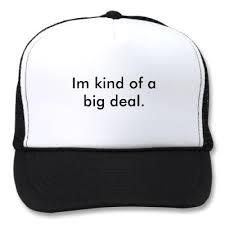 Pride on the other hand puts us off. It annoys us, and repels us from people who exude it (at least it supposed to). Pride is an ugly trait in any individual and does not accessorize well with any personality.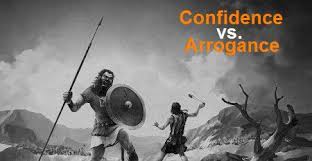 When I think of confident characters in the scriptures, my thoughts go to 1 Samuel 17 where a young juvenile, David makes bold claims which he follows with action as he rushes to the battle front to take-on a giant of a fighting man, Goliath of Gath in a duel to the death. His statement of intent in 1 Samuel 17:45-47 to his adversary is confidence cast in speech. I also look to John 2:5, to Mary, the earthly mother of Jesus Christ who, with all the confidence she could muster directs the servants at a wedding banquet to pay attention to her Son and carry out His instructions if they are to save the wedding feast from, God forbid, empty wine chalices and the irreparable shame due to the newly wed as a result. Hebrews 10:35 tells us "So do not throw away your confidence; it will be richly rewarded." Certainly David and Mary enjoyed their rich reward.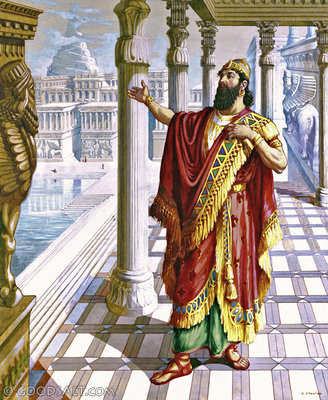 When I think of pride, I travel to 600 BC Babylon where Nebuchadnezzar, inspecting his city from the rooftop of his palace utters the most regrettable words to come from his mouth "Is not this the great Babylon I have built as the royal residence, by my mighty power and for the glory of my majesty?". The consequence of his pride-soaked statement was seven years of herbivorous insanity.  Acts 12:20-24 chronicles the death of King Herod … by pride no less.
I have come to the conclusion that, pride is simply confidence that has been idolized. That said I will attempt to define the thin borderline between confidence and pride one which, once you have crossed, you are beyond the estimable confines of confidence and are now in the dangerous territory of pride.
As gospel artistes we know we have crossed from confidence to pride when our life and music is targeted at attracting the adulations, praise and applause of people at any cost. Confidence will takes us to the platform, pulpit or stage to minister through our music but pride will retain us there, as we binge on the adulation from the audience, absorbing the glory for ourselves.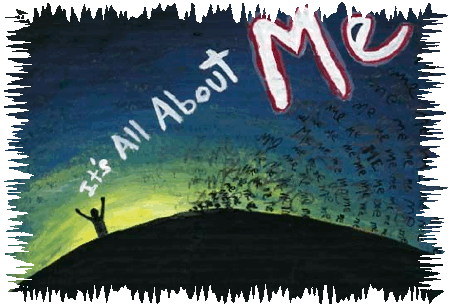 We have crossed from confidence to pride when we harbour a sense of entitlement. The blessings of favour from God will at time raise our profile in the public eye. This is obviously a great confidence booster. But when we expect everyone to know us, acknowledge us, level with us, support us, like our music, join our fan club, follow us on twitter, like our facebook, instagram posts and if they don't our discontent goes viral on social media then it is probably pride gnawing at us.
We have crossed from confidence to pride when we are not willing to be held accountable.  When we cannot be corrected, or avail our celebrity self to learn from our mistakes. We will make mistakes. It is human. We will have moments of failure.  It is part (big part) of the cost of success. Confidence does not shield us from making errors.  It is more likely to multiply them.  Pride stops us from humbly acknowledging our failures, owning our mistakes and  yielding when clearly in the wrong.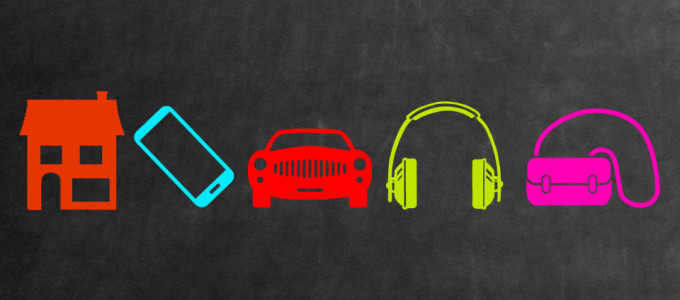 We have crossed over from confidence to pride when our confidence is drawn from and propped up by our physical or material accessories. These includes our bank balance, the vehicle we drive, clothes we wear, our looks, house, hair style, swag, talent, abilities, accomplishments and the like. Godly confidence must be found in our relationship with God, the complete work of Christ on the cross, His promises in the scriptures, and the workings of the Holy Spirit in us.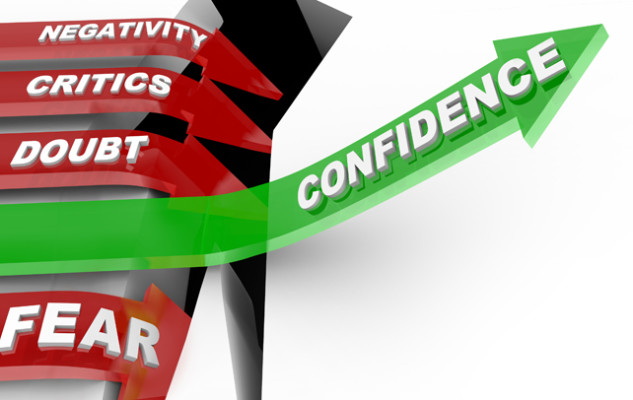 We have crossed over from confidence to pride when our preoccupation is all about constructing our image in the eyes of the world rather than 'working out our salvation with fear and trembling' Philippians 2:12.  Pride has everything to do with our brand appeal at the expense of character and Christian values formation. A red flag in this instance is if we hang out more and have better, close, tight-bond relationship with journalists and Djs more than our Pastor, spiritual mentor, Bible study fellowship, prayer group or other faith affirming relationships.
We have crossed over from confidence to pride when our music, lyrics, video content is all about us; our blessings, our prosperity, our righteousness, our suffering, our skills, talents, abilities and acquisition rather than Christ's glory, His love, grace and mercy, His power, light, sacrifice, wrath, beauty and goodness – Essentially, His Gospel. We go by the title gospel artistes, don't we?
I could go on and on but suffice to say that pride and confidence are neighbours with barely recognizable boundaries demarcation. It will require that we, gospel artistes be very careful least we find ourselves strayed deep into enemy's terrain all the while claiming confidence. I will end with Paul caution to the Corinthian believers 'So, if you think you are standing firm, be careful that you don't fall!' 1 Corinthians 10:12 .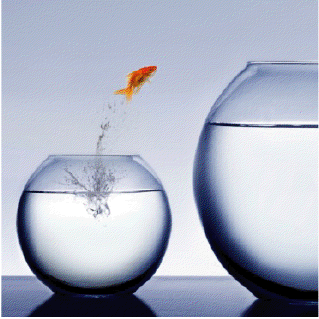 Enjoy a confidence-rich week.