There was a bit of tension at Kenyatta University when US President Barack Obama's Marine One helicopter landed at the Amphitheatre for a drill on Tuesday.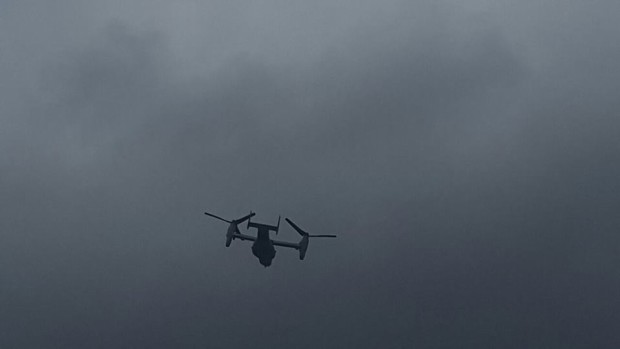 The helicopter, and four US marine choppers which escorted it, arrived in preparation for Obama's landing to give a public lecture on Sunday.
Witnesses said the planes had a security drill for 10 minutes before leaving.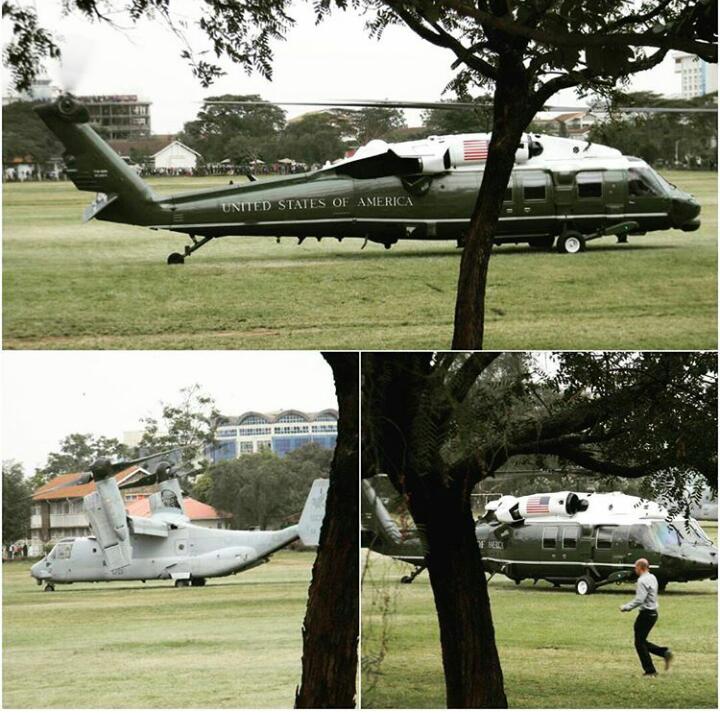 Marine One is the official US president helicopter carrier for trips within a country; this means Obama will mostly use it, not his limo 'The Beast'.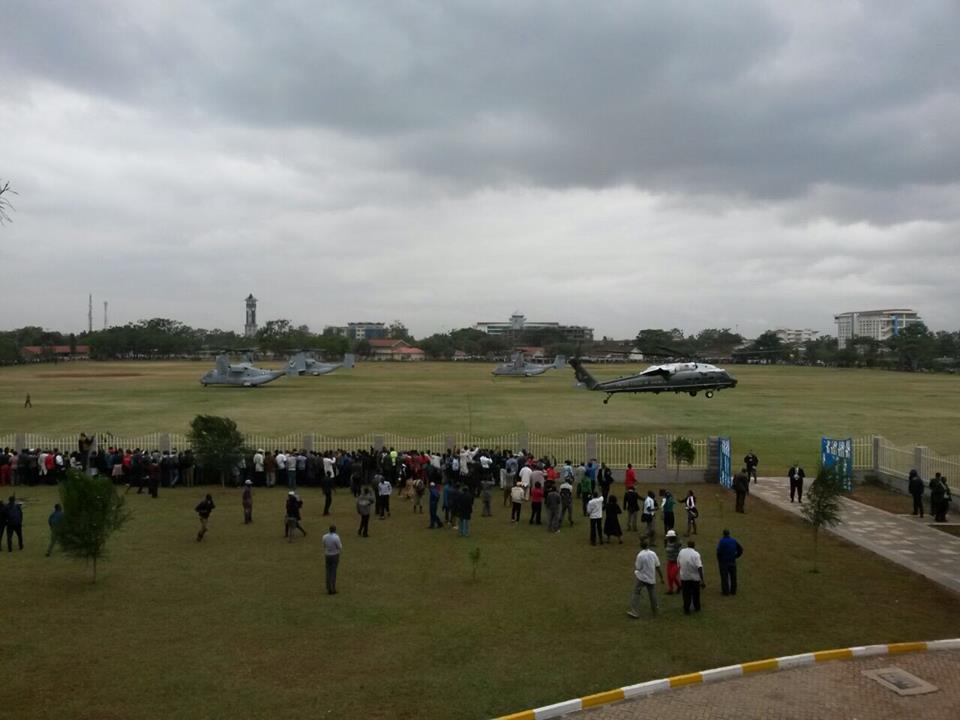 Source : The Star